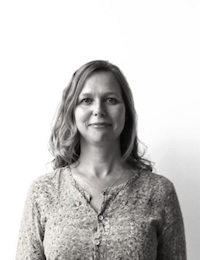 Hester Whyte
Title: Research Support Officer
Role: Researcher
Location: University College Cork
Email: hester.whyte@ucc.ie
Phone: +353 (0)21 486 4371
Overview
Hester works in a communication & dissemination capacity for the Future Earth Coast International Project Office based at MaREI. She is also involved in MaREI's Communication and Dissemination team and on a variety of project as part of the Governance Group.
Current Activities
Hester is currently working on:
Future Earth Coasts International project office – Communication & Dissemination in an international coastal science context.
Climate Ireland – Climate Adaptation for local authorities – An EPA funded project working on development of their branding and dissemination package of their deliverables
The Horizon2020 MARIBE project (completed August 2016)
Background
Hester originally comes from the Netherlands where she studied educational media as part of a Cultural & Societal based degree. She has since been working in various Coastal and Marine institutes and consultancy companies in the Netherland and the United Kingdom mainly with a focus on Integrated Coastal Zone Management and Climate Change Adaptation.  She has extensive experience in working on EU and International funded projects as science communicator.
Since joining UCC in 2015 she has been working on the MARIBE – Marine Investment for the Blue Economy project looking at Multi-use of space and multi-use platforms which has since been completed. Her main tasks now are coordinating the communication & dissemination activities of the Future Earth Coasts project. She is also involved with the governance group and other general communication and dissemination activities for the MaREI centre.
More information can be found on her LinkedIn profile
Research Areas