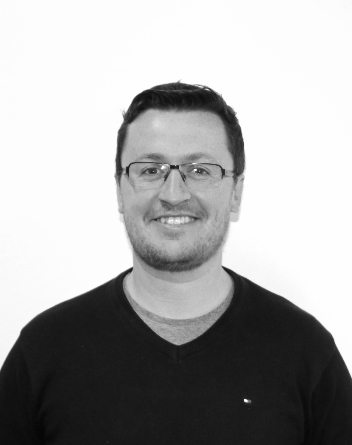 James Glynn
Title: Post Doctoral Researcher
Role: Researcher
Location: University College Cork
Email: james.glynn@ucc.ie
Phone: +353 (0)21 420 5280
Overview
James' research interests focus on the feedbacks between the energy system and economy, and researches these dynamics through integrated energy systems models such as Irish TIMES (Irish) and TIAM (Global), applied to the integrated assessment of climate mitigation pathways, macroeconomic impacts, and energy security impacts.
Current Activities
James is currently working on:
Science Foundation Ireland funded energy-economy work stream.
Gas Innovation Group project on maximising opportunities for renewable gas.
Irish-TIMES integrated energy systems model for Ireland.
Irish-TIMES-MACRO hybrid integrated economy-energy system model for Ireland.
UCC-TIAM Global integrated assessment climate-energy system model.
TIAM-MACRO global integrated economy-climate-energy system model.

Finance required for equitable decarbonisation.
Evaluating the external damage costs of Local Atmospheric Pollution.

TIAM-KLEM hybrid global economy-climate-energy system model.
Background
James holds PhD in Energy Engineering (UCC), an M.Sc. in Energy Systems and the Environment (Strathclyde), an M.A. in Economic and Environmental Modelling (NUIG), and a B.Eng. in Mechanical Engineering (NUIG). James has published in energy systems modelling and macroeconomic feedback, with applications to energy security and equity at national and global scales. He has been an invited as government panellist and advisor on energy security and energy poverty strategies for the most recent Irish Energy White Paper. He contributed to the technical modelling for the Irish Low Carbon road map. James has also published as part of Insight-E, an Academic-Industry think-tank advising the European Commission on energy security. Most recently using hybrid models, James is modelling equitable decarbonisation of the global energy system, to quantify the levels of investment from developed to developing countries to fairly mitigate and stay below the 2C Climate Change average warming limit. He has co-authored work on assessing the damage costs of local atmospheric pollution in the global economy-energy system. He presented as lead author, and co-organiser of the first Irish University UNFCCC side event, at COP21. Most recently he was a member of the Scientific Review Committee and local organising committee for the International Energy Workshop (2016).
Further Information
Profiles at ResearchGate, Google Scholar, LinkedIn and Twitter.
Research Areas