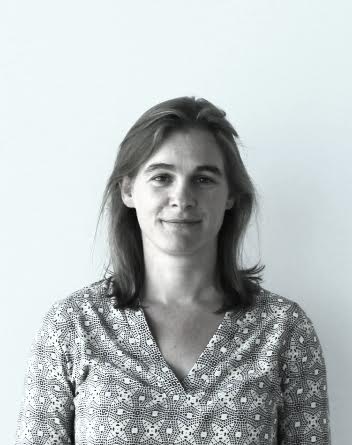 Linda O'Higgins
Title: Post Doctoral Researcher
Role: Researcher
Location: University College Cork
Email: linda.ohiggins@ucc.ie
Phone: +353 (0)21 486 4330
Overview
A marine scientist by training, Linda's broad research interests include marine ecology and biotechnology, marine renewables, sustainable development and the circular economy. Linda joined MaREI's marine governance group in February 2016 and serves as co-ordinator of the DG EASME-funded project Supporting Implementation of Maritime Spatial Planning in the Celtic Seas. SIMCelt is a €1.8 million, two year EU-funded project focussed on promoting transnational cooperation on MSP in transboundary zones of the Celtic Seas. In addition to coordinating the SIMCelt project, Linda is also involved in the development of community-owned, renewable energy-based bioprocesses. She is currently collaborating with Valentia Island Development Company to develop proposals to fund a study on the feasibility of an adaptable micro-renewables based Integrated Multi-Trophic Aquaculture process to improve economic resilience in rural and remote coastal communities.
Background
Linda holds an honours denominated degree in Marine Science (1:1) and a Ph. D. in microbiology from NUIG, where her research focussed on toxic marine diatom blooms and impacts to the Irish scallop industry. Graduating in 2006, she was awarded a U.S. National Academy of Sciences post-doctoral fellowship hosted collaboratively by the National Oceanographic and Atmospheric Administration and Oregon State University. Research included multi-variate statistical analysis of climate-driven changes in phytoplankton population structure to identify physical, chemical and biological indicators for prediction of harmful algal blooms (HAB) events in the Northern California Current. This research continued for a further two years under the NOAA MERHAB programme where Linda served as PDRA in HAB ecology for the MOCHA project. Following this, Linda served as PDRA in microalgal physiology on the EU Interreg project, Sustainable Fuels from Marine Biomass or Biomara project. This involved applied research focussed on the optimisation of laboratory culture conditions (temperature, light and nutrients) for maximizing lipid yields in commercially important marine microalgae. During a subsequent six-year break from full-time research, Linda provided specialist consultancy services to the emerging marine biotechnology sector, producing expert reports on second generation microalgal biofuels and high-value product generation for niche start-ups, industry groups and academic institutes on both sides of the Atlantic.
Further details of Linda's publication record and research interests can be found at Research Gate.
Research Areas