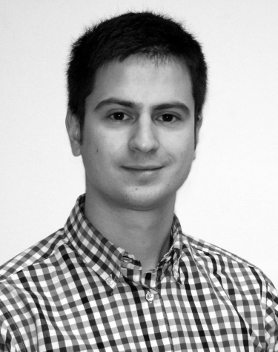 Matija Rossi
Title: PhD Student
Role: Researcher
Location: University of Limerick
Email: matija.rossi@ul.ie
Phone: +353 (0)61 213 102
Overview
Matija is a PhD researcher in the MMRRC at the University of Limerick.
Current Activities
He is currently working on vision and sonar systems for ROV based inspection and intervention operations. His research involve development of sensor (camera, acoustic, inertial, etc.) based approaches for target registration and inspection, ROV positioning and navigation, and advanced visualisation for augmenting the pilot's perception.
Background
He received both his BSc and MSc degrees in mechatronics and robotics from the University of Zagreb, Croatia, in 2013 and 2014 respectively. During his studies he also attended the Università Politecnica delle Marche, in Ancona, Italy, and the Tallinn University of Technology, in Tallinn, Estonia.
Further Information
Further information can be found on Matija's UL Research Profile.
Research Areas