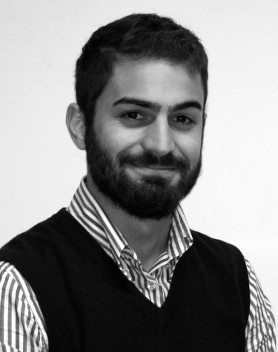 Satja Sivcev
Title: PhD Student
Role: Researcher
Location: University of Limerick
Email: satja.sivcev@ul.ie
Phone: +353 (0)89 237 7726
Overview
Satja is a PhD researcher in the MMRRC at the University of Limerick.
Current Activities
Satja is currently working on the project "Smart Enhanced Performance ROVs for the High Energy Sites" and researching in developing autonomous and semi-autonomous visual based motion control algorithms for underwater vehicle-manipulator systems for challenging conditions.
Background
Satja graduated from the Faculty of Technical Sciences at the University of Novi Sad in Serbia in 2013 where he obtained his Bachelor with Honours in Mechatronics degree. Interested in humanoid robotics Satja's bachelor thesis was titled "Development and construction of anthropomorphic robotic eyes". In 2014 Satja completed his graduate studies at the same university and received his Masters in Mechatronics degree with a thesis titled "Robot stereo vision system for detection and recognition of objects which differ in size, colour and shape" and was elected as the best student of the promotion.
Further Information
Further information can be found on Satja's UL Research Profile.
Research Areas