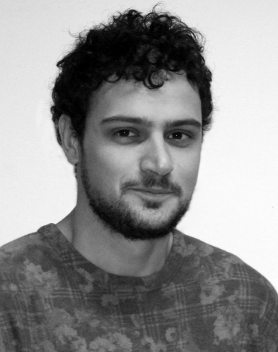 Stefano Pierantozzi
Title: Research Assistant
Role: Researcher
Location: University of Limerick
Email: Pierantozzistefano@hotmail.it
Phone: +353 (0) 89 255 3252
Overview
Stefano is a Research Assistant in the MMRRC at the University of Limerick.
Current Activities
Stefano is working in the MMRRC as an engineer, he is currently developing an umbilical cable winch system and floating system on the ROV Latis.
Background
Stefano graduated from Università Politecnica delle Marche, Italy in 2012 receiving his Bachelors Degree in "Logistics and Production Engineering". Stefano received his Masters degree in Industrial Engineering at the same University in 2014 with a thesis titled "Study and development of systems for the management of cameras installed on ROVs". He then worked as an Erasmus Placement Project trainee in the MMRRC at the University of Limerick. During that time he collaborated with the MMRRC team on the development of the Force Feedback Joystick electronic components and software for ROV control.
Further Information
Further information can be found on Stefano's UL Research Profile.
Research Areas