Case Studies & Testimonials
ARQ Asset Solutions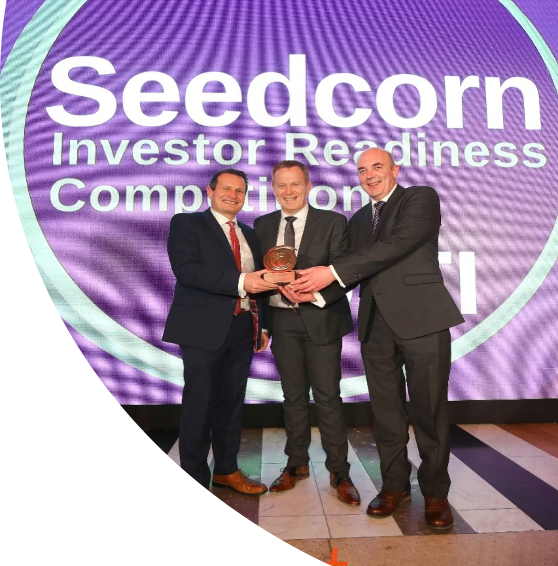 ARQ Asset Solutions is an engineering asset management business with a particular focus on lubricant management. Founded in 2016 by two Lieutenant Commanders in the Irish Naval Service, ARQ offer niche lubricant management solutions both offshore and onshore.
They are an Enterprise Ireland Client business since 2018, having secured Competitive Start Funding. Later that year they won the New Start Category in Munster in the Intertrade Ireland Seedcorn Competition – an investor readiness competition for start-ups. They we chosen to represent Ireland in the ProtoAtlantic Project which brought together start-ups from Ireland, Spain, Portugal, Scotland and France with a focus on Innovation in the Marine Environment. They are part of the Enterprise Ireland Offshore Wind Energy Forum which is focused on selling the capabilities of high quality Irish engineering businesses to the UK Offshore Wind Energy sector and developing skills to support the Irish Offshore Wind Energy sector.
ARQ work with blue chip clients including: The Irish Naval Service, P&O Maritime, Doyle Shipping Group and Global Pharmaceutical Companies. They were listed in the Sunday Business Post/ Enterprise Ireland "100 Hot Start Ups" publication.
"Going from idea or concept to forming a start-up company without previous business experience, we quickly identified that quality mentoring and support would be critical to our success. In that context Liam has been with us from the start and has not only helped us navigate those choppy early day waters, but has provided essential ongoing mentoring, support, and acted as a sounding board at critical junctures. Liam's 'fresh eyes' perspective always yields nuggets that may otherwise have gone unnoticed. Without this level and kind of support, ARQ Asset Solutions would not be where it is today."

Conor O'Sullivan – Co Founder ARQ Asset Solutions
Raceix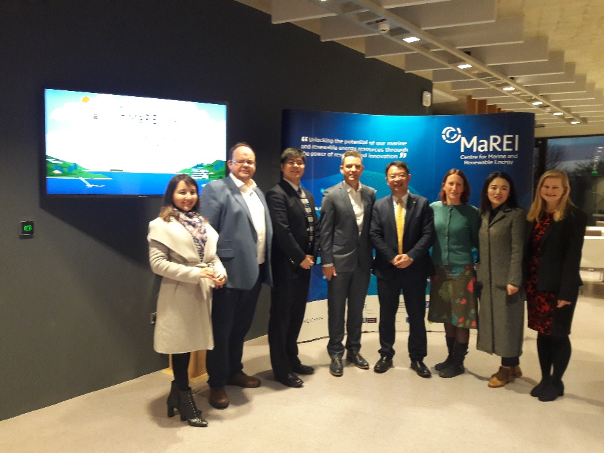 Raceix is an early stage Marine Technology company with offices in Waterford, Ireland and Savannah USA. They are working with Global partners to become the Global leaders for Marine Leisure Data.
Their first product, Boating OS, is being developed in partnership with Beneteau – the market leading French Sail and Motorboat manufacturer. This product and partnership were officially announced to the European Market at the Dusseldorf Boat Show in January 2020 and to the US Market at the Miami International Boat Show in February 2020.
Raceix have signed an MOU with a Chinese group Innocare – a business incubator bringing together industry and academia to promote the development of technology and collaboration between Ireland and China. Initial introductions and discussions were facilitated by the MaREI Centre.
Raceix are the first Irish Marine business to participate on the Enterprise Ireland Marine Mentor Programme – an Enterprise Ireland initiative in partnership with the MaREI National Marine Incubation Manager to provide bespoke, high-level mentor support to high potential Marine and Maritime Start-ups.
"Raceix is hugely indebted to Liam Fitzgerald for his support, guidance, insights and championing. We exist in a sector where it can be challenging for a domestic audience to understand our solution or opportunity. Liam's tangible assistance has directly informed many of our strategic decisions and assisted in the acceleration we've unlocked over this past year."

Aidan Foley – Founder and CEO Raceix
Freight Station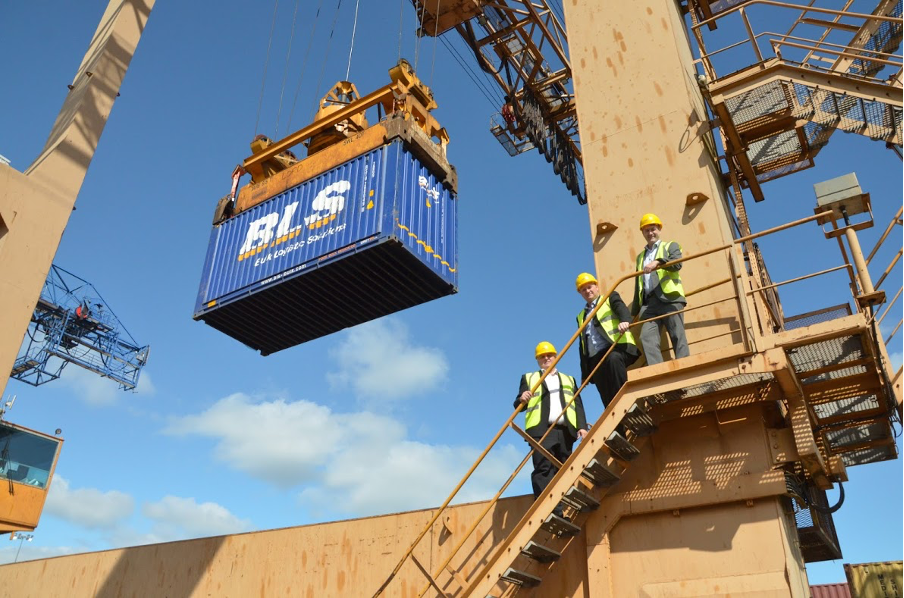 Freight Station offer a software as a service for the Freight Industry. Founded in 2017, Freight Station became an Enterprise Ireland client business in 2018 securing Competitive Start Funding. In 2020, Enterprise Ireland invested in the business again with High Potential Start Up funding. This funding added to private investment secured using the EIIS scheme.
Freight Station offer a product called Custran – a Software as a Service (SaaS) platform for the transportation supply chain. Exporters, Freight Forwarders, Short-Sea Shippers and Hauliers can now connect and use this cloud-based system for all daily operations. The platform allows users organise shipments and process customs requirements digitally without the use of legacy systems.
Custran enables the processing of customs declarations via a secure connection with ROS (Revenue Online Services in Ireland), either in-house directly, or via a Custran customs agent. In the context of BREXIT, with Custran you can submit data for declarations to the UK, the EU and any other country outside of the EU.
Liam helped me in getting my business off the ground. He provided excellent support and advice on start-up business organisation and pitfalls to avoid. He introduced me to key members of the broader New Frontiers and CIT communities, which led directly to my successful Competitive Start Up Fund (CSF) application. Liam was also instrumental in my success in winning the Best Business Plan Award for New Frontiers 2018.

I plan to stay in contact with Liam into the future, as his contribution to my company to date has been critical."

Thank you,

Kieran Gleeson – Founder & CEO Freight Station
Dr Linda O'Higgins – Enterprise Ireland Commercialisation Fund

Linda is a Research Fellow in the MaREI Centre/ Environmental Research Institute in UCC. She describes herself as "An experienced marine scientist working at the crossroads of academia and industry, my research interests include microalgae photobiology, physiology and biotechnology, bioreactor engineering and the optimization of added-value metabolites production in marine and freshwater microalgae".
Linda has been working on a microalgae project with the support of the Enterprise Ireland Commercialisation Funding – a funding mechanism for 3rd level researchers to commercialise research and innovations into start up products and enterprises.
She completed the UCC SPRINT programme in 2019 – a programme that supports early-stage start-ups, entrepreneurs and UCC-based researchers focusing on the commercialisation of UCC-generated technologies and routes to market. Linda received the Sustainable Technology Award.
"As a research scientist immersed in the minute details of a niche subject, my perspective of the start-up environment was foggy at best. The SPRINT Programme provided me with a clear roadmap for navigating the often rocky road to commercialisation"

Linda O'Higgins
SealSpear Technologies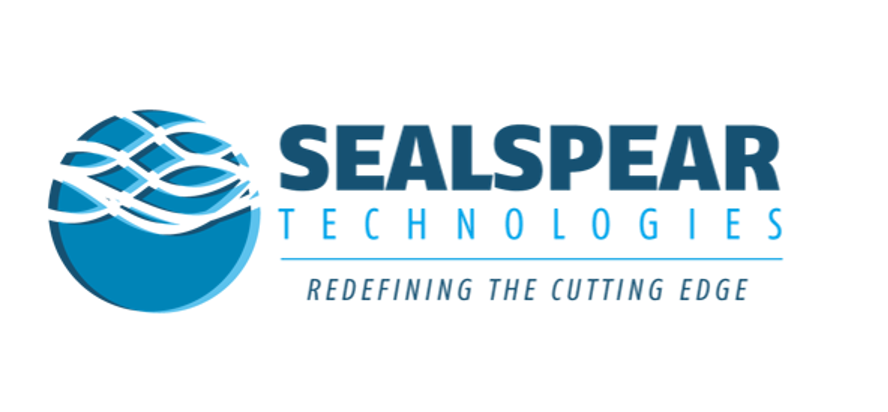 SealSpear Technologies is an Irish Maritime Startup driving the sustainability agenda in Shipping. 60% to 80% of fuel consumption in ships is associated with the "Friction Drag" forces acting on the vessel as it passes through water. This fuel consumption adds considerable cost to the operations of all businesses and governments utilising large vessels. Maritime transport emits around 940 million tonnes of CO2 annually and is responsible for about 2.5% of global greenhouse gas (GHG) emissions.
SealSpear Technologies is led by Irish Maritime Engineer Kieran Barry who had been involved in Ship Design and Construction and Maritime Technology Development around the world for more than a decade. They are developing an Air Lubrication System for ships which it is predicted will reduce fuel consumption by up to 10%.
SealSpear Technologies are an Enterprise Ireland client business and were finalists in the InterTrade Ireland Seedcorn Investor Readiness Competition 2019.
"Liam's support has been a significant contributing factor to the progression of SealSpear over the past 12 to 18 months. With his guidance we successfully secured a place in New Frontiers and were eventual winners of the One to Watch award for the Galway/Mayo region.

Liam's input was also instrumental for us in winning ProtoAtlantic funding as well as being made regional finalists for Intertrade Ireland Seedcorn competition. We look forward to collaborating with Liam further as we move forward to commercialisation."

Kieran Barry – Founder and CEO SealSpear Technologies
Dr Ed Fagan – The I-Corps Programme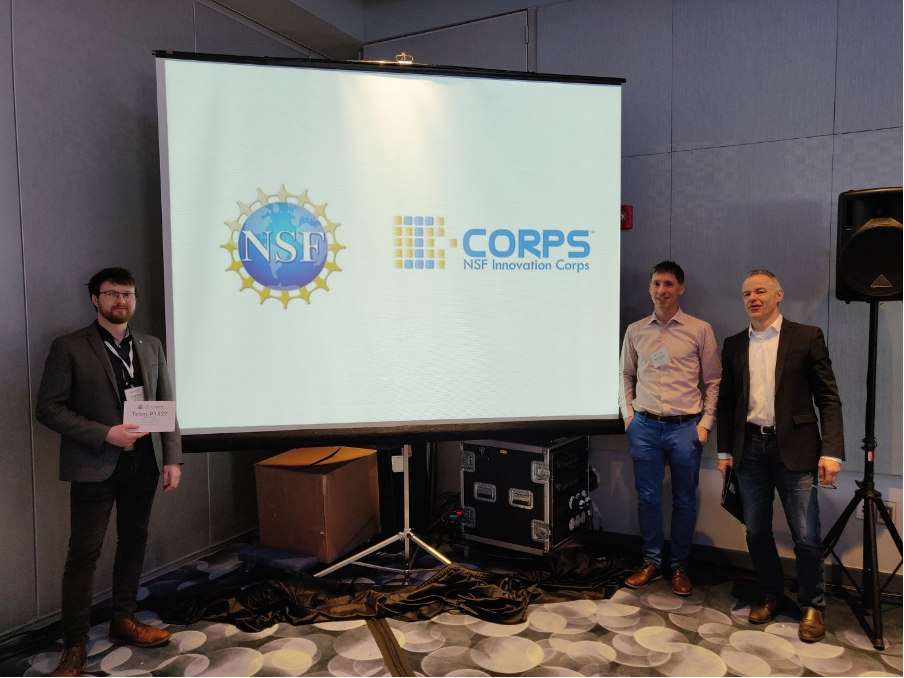 Ed Fagan is a Post-doctoral researcher (SFI Industry Fellowship) with Ampyx Power in The Hague, Netherlands. Prior to this, he was a MaREI Centre post-doctoral researcher in NUIG working on the design, numerical modelling and testing of rotor blades for wind and tidal turbines. The project was in collaboration with Orbital Marine Power Ltd. and ÉireComposites Teo., on the design and subsequent testing of a full-scale composite blade for a tidal turbine.
A product of Ed's research is a wind and tidal turbine blade design software that provides a faster, easier and more reliable design process – a product called BladeComp
In 2019 Ed, along with colleagues from NUIG, participated in the NSF I Corp Programme in the US. I Corps is an intensive 6 week programme which challenges participants to really understand their business proposition by engaging in a customer discovery process comprising 100+ customer/ potential customer interactions.
The outcome of the programme – Ed and colleagues realised that what they had considered their target market was not commercially attractive or viable. They have now started to research other potential markets and business models for BladeComp.
Over a 6 week period, Ed and colleagues had their assumptions, proposition and thesis fundamentally challenged by those who really matter – the customer. They had to let go of their old plans and think about new ones. A difficult process but one which is likely to have saved them significant time and potentially, money.
PlantQuest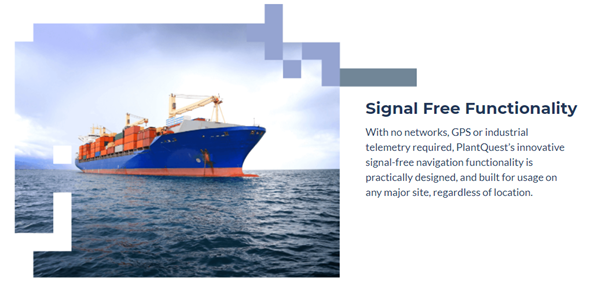 PlantQuest provides signal-free location and navigation solutions to large process facilities. Their solutions help users locate assets faster which increases process safety, reduces risk and maximises productivity. They pride themselves on simplifying complex facilities and delivering innovative asset management & EHS software.
This business was born out of the experiences of co-founders Ger Carton and Tom Daly at sea. Both worked as engineers on Oil and Gas Installations where locating in situ components and assets in need of attention, often proved more challenging than rectifying problems with these assets.
PlantQuest has been making steady progress since 2018 when they became an Enterprise Ireland client business. They received investment initially through the Competitive Start Fund (CSF) and Enterprise Ireland invested again in late 2020 with High Potential Start Up funding.
"The support we have received from Liam has enabled us to look beyond our original target market and to make inroads into the maritime and pharmaceutical sector. Liam's' advice and support around the CSF process was invaluable and was a contributing factor into our successful application. His knowledge of the Irish and European start-up landscape combined with his genuine interest in seeing Irish SME's succeed on an international level makes him an asset to any start-up or organisation supporting start-ups."
Ger Carton – Co Founder and CEO PlantQuest Ltd