Entrepreneurship and Innovation Events
"We believe that opportunities are created through the interaction of people. People from different backgrounds, with different skillsets and with different outlooks."
Creating events that bring people together is an important part of our strategy. These events are designed around specific objectives and foster an atmosphere of collaboration, openness, and support to generate new opportunities for all.
Our events cater for the broad range of stakeholders that exist in Energy, Climate and the Blue Economy including; Industry Partners, Academics, Researchers, Students, Sectoral Support Organisations and Start Ups.
Some examples of recent events include:
A Day of Innovative Thinking, Collaboration and New Ideas
In December 2018, we organised an event in the UCC Beaufort Building, Ringaskiddy which brought together Academics/ Researchers, Industry Partners and Start Ups to explore opportunities
The event was facilitated by Marc Sedam, Managing Director of UNH Innovation at the University of New Hampshire
Over sixty people enjoyed an engaging and stimulating day which identified opportunities for Innovation, Collaboration and New Thinking
Short video here.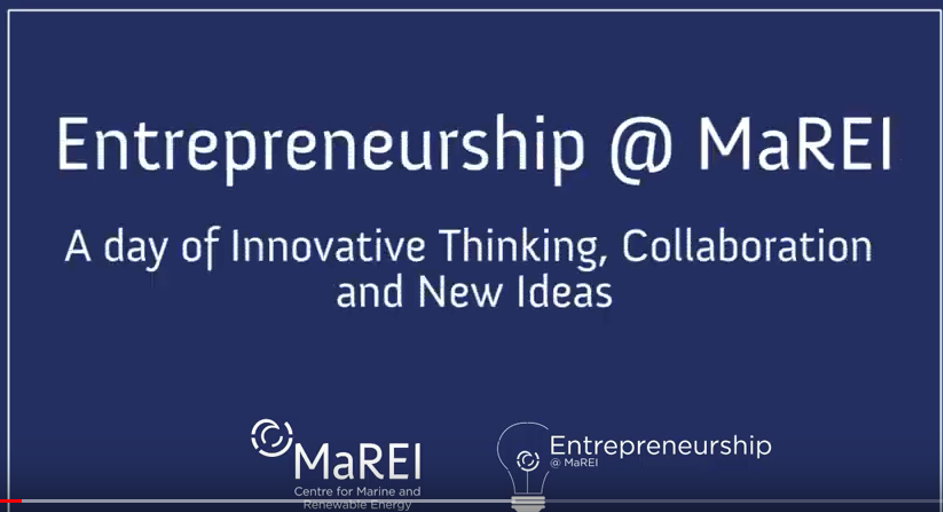 Our Navy - Our Solution
In February 2019, Entrepreneurship @ MaREI was commissioned to design an event to support Innovation in the Irish Naval Service
Attended by 50 people from across all ranks in the Navy, MaREI UCC, the Halpin Centre, National Maritime College (NMCI), Nimbus Centre CIT and CIT; the event was opened by Flag Officer Commanding of the Naval Service(FOCNS) Commodore Mick Malone and was run along Design Thinking principles.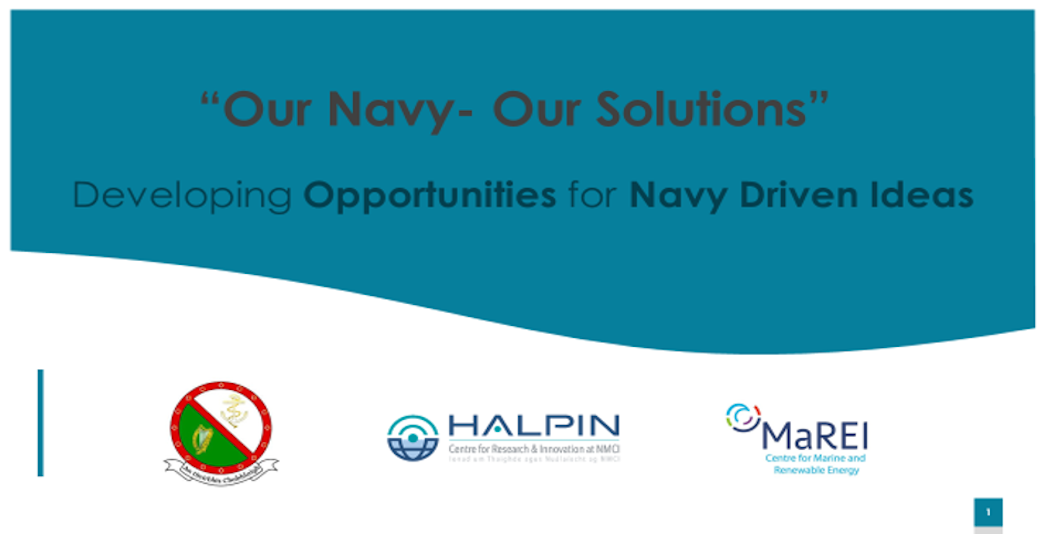 Collaboration Opportunities for a Thriving Maritime Economy
An International Shipping Services Centre for Cork & Ireland
Start Up Forum with emphasis on the Space – Maritime Opportunities and Technology Opportunities in the Marine. Presentations from Enterprise Ireland, InterTrade Ireland, ESA Space Solutions Ireland, Head of the Blackrock Castle Observatory & other support agencies and projects. Presentations from Irish Technology Start Ups with interests in the Marine – Verifish, TechWorks Marine, EireComposites, NetFeasa, ARQ Asset Solutions and Exceedence.
The future of the Irish Marine Industry Network
Senior contributors from IMDO, IDA, IBEC, UCC, CIT, TCD, Cork Chamber, Cyber Ireland, Energy Cork, Cork City Council, South West Enterprise Plan to 2020 Chair & Industry Partners.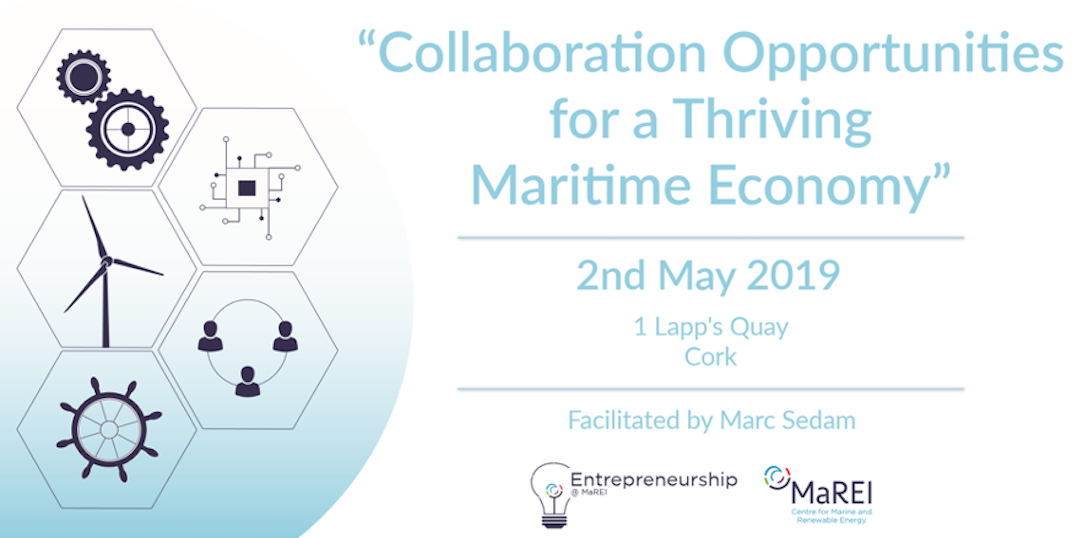 Entrepreneurship Opportunities for PhD's and Post Docs
Entrepreneurship Opportunities for PhD's and Post Docs was the first event of 2020 and focused on the local, national and International supports available to third level post graduate students and researchers. The event was attended by over 100 people and addressed by colleagues from UCC Research HR, UCC Innovation, Enterprise Ireland and MaREI. The keynote was delivered by Dr Wende Oke, CEO of TeachKloud who recently completed her PhD and also raised €750,000 for her business.