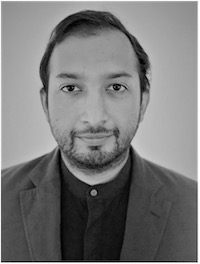 Abhay Menon
Research Fellow
Researchers
UCC
Energy Transition
Energy Policy & Modelling
OVERVIEW
Abhay is a Research Fellow with MaREI centre, University College Cork. He is working on EPA funded Five-year assessment report (5YAR) for Ireland. His research experiences are in the fields of food and agriculture waste valorisation, circular bioeconomy and environmental sustainability.
CURRENT ACTIVITIES
Abhay is one of the authors of Volume 2: Achieving climate neutrality by 2050 of the 5YAR report by collating the latest available scientific evidence on agriculture, forestry and land use change specific to Ireland, this report can provide Ireland with the necessary evidence to deliver on the new ambition to transition to a climate resilient and climate neutral economy by the year 2050.
BACKGROUND
Abhay has a BTech and MSc degree in Biotechnology, and a PhD in Food processing from the University of Nottingham. He has over 5 years of project management/postdoctoral research experience from various roles in Malaysia, United Kingdom and Ireland.