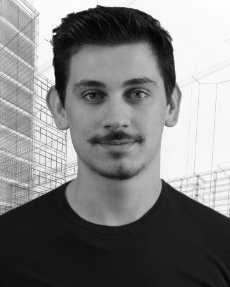 Alesssandro Piccinini
PhD Student
Postgraduate Student
University of Galway
Energy Transition
Energy Management
OVERVIEW
Alessandro Piccinini is a graduate of Università Politecnica Delle Marche (Ancona, Italy) where he obtained a Master of Building Engineering (summa cum laude) with dissemination on whole building energy modelling.
In 2017 he attended a traineeship program of the European Commission in Galway at the National University of Ireland and after an experience as Research Assistant in January 2018, he was awarded a postgraduate IRCSET EPS Scholarship cofounded by R2M Solution S.p.A, becoming a PhD candidate within the R2M Team and IRUSE group at NUI Galway.
His proposed research aims to change the typical approach for evaluating deep renovation opportunities by means of knowledge-based techniques (Reduced order model and machine learning) and how these can then tackle barriers to deep renovation by supporting quality assurance, compliance, voluntary certification schemes and financing schemes.
Alessandro is a Certified Measurement and Verification Professional (CMVP). He is part of the Energy & Sustainability division of the R2M Team and he is involved in Commissioning and Energy modelling activities for the LEED Certification and in Building Energy Audit activities. Alessandro perform also academic research activities in the European Project HIT2GAP, GEOFIT, SPHERE and RESPOND in the framework of HORIZON 2020 – Program for Research and Innovation