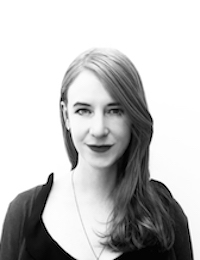 Amy Dozier
Research Support Officer
Researchers
UCC
Blue Economy
Coastal & Marine Systems
OVERVIEW
Amy is a Research Support Officer working on EU-funded marine and climate research projects. Amy specializes in Visual Science Communication, bringing together science communication with graphic design and illustration to create engaging, accessible, and understandable resources for various audiences.
CURRENT ACTIVITIES
Since she joined MaREI in 2018, Amy has worked on a variety of EU-funded projects within the marine sciences, particularly those focusing on marine pollution, underwater noise, and ecological engineering within the context of climate change adaptation. Her work primarily involves science communication, knowledge dissemination, and stakeholder engagement. She has created a wide variety of resources for both the public and policymakers, including infographics, policy briefs, animations, newsletters, websites, and more.
Amy's work has included research and communications activities for ECOSTRUCTURE, SATURN, JONAS, Andromeda, Response, Clim2Power, EPHEMARE, Imagining 2050, and Climate Ireland projects, among others. From 2019-2020 she served as the liaison for the Irish National Hub for the Atlantic Action Plan.
BACKGROUND
Amy's academic background is centred around environmental science, education, art, and heritage. She holds an MSc from University College Dublin in Environmental Sustainability and BA in Art History and English from the University of California, Santa Barbara.