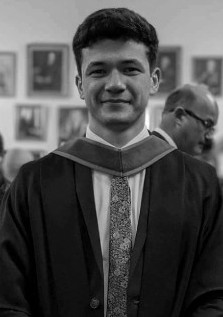 Dónal Ó Céileachair
PhD Student
Postgraduate Student
UCC
Energy Transition, Climate Action
Advanced Fuels in the Circular Economy
Overview
Dónal is a PhD student researching anaerobic digestion as part of UCC's SFI MaREI Bioenergy & Biofuels research group.
Current Activities
Dónal is currently researching as part of a team working on the project "Developing Economic solutions for on-farm Anaerobic Digestion technologies under Irish conditions (EcoAD). Dónal's work focuses on optimising the logistics of on-farm anaerobic digestion in Ireland.
Background
Dónal graduated with a BEng (Hons) in Energy Engineering from UCC in 2019. Before becoming a PhD researcher with MaREI in April 2020, Dónal worked with an engineering consultancy on the Dingle Peninsula Anaerobic Digestion Feasibility Study.