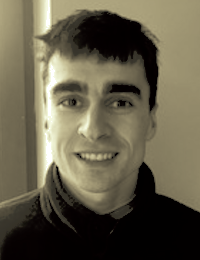 Eoin Lyden
Master Student
Postgraduate Student
UCC
Energy Transition, Blue Economy
Offshore Renewable Energy
OVERVIEW
Eoin Lyden joined the ORE team as a Research Assistant in September 2020 working as part of the MaRINET2 wave round-robin team, helping with wave tank testing and data analysis. Eoin is a graduate of UCC Civil and Environmental Engineering (2020). He has recently commenced a master's.
CURRENT ACTIVITIES
His thesis will focus on the uncertainty in wave tank testing. He will carry out testing and analysis on both a conventional floating offshore wind platform and a floating offshore wind platform for an airborne wind turbine.
BACKGROUND
Graduated from UCC in 2020 with an honors degree in Civil, Structural, and Environmental Engineering.