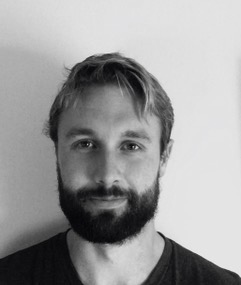 Jamie Darby
PhD Student
Postgraduate Student
UCC
Blue Economy
Coastal & Marine Systems
OVERVIEW
Jamie explores the behaviour and distribution of far-ranging seabirds and their vulnerability to anthropogenic activities and by-products, such as fisheries and oil pollution.
CURRENT ACTIVITIES
Geolocator tagging of northern fulmars and Atlantic puffins to investigate the year-round distribution of these species, with a particular focus on variation in wintering areas and how that affects activity budgets. He's also exploring the affect human fisheries have on the distribution of northern fulmars, as well as the effect of weather on the behaviour of northern fulmars and Manx shearwaters.
BACKGROUND
Jamie completed his undergraduate degree in Ecology in 2016. Since then he has been actively involved in seabird research, first on a voluntary level and then as a PhD student. He gained some programming experience in the intervening time, which provided a stable footing for some of the statistics he now uses.