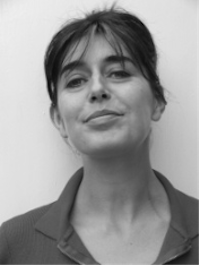 Pauhla McGrane
Post Doctoral Researcher
Researchers
UCC
Blue Economy
Coastal & Marine Systems
OVERVIEW
Dr Pauhla McGrane manages the INTERREG Atlantic Area-funded research project JONAS, which addresses the issue of underwater noise and the threats it poses to biodiversity in the northeast Atlantic by streamlining ocean noise monitoring and risk management on a transnational basis. She is also interim manager of the H2020-funded SATURN project, a transdisciplinary programme of 20 European partners focused on investigating the adverse effects of underwater radiated noise on marine life and developing solutions to manage and mitigate negative impacts.
BACKGROUND
Pauhla has a research background in biological oceanography and holds a BSc (Hons) in Oceanography and Marine Biology from Bangor University, Wales and a PhD from NUI Galway in plankton ecology, and coccolithophore bloom formation in the Northeast Atlantic. Since 2007, Pauhla has focused her efforts on training the next generation of marine scientists and building capacity in operational ocean research through multidisciplinary ship-based training. She coordinated several programmes aimed at providing access and training on the national research vessels including the Marine Institute's Integrated Marine Exploration Programme (IMEP), the National Research Shiptime and Training Programme (NRSTP) and the Strategic Marine Alliance for Research Training (SMART), based in GMIT.
During this period, Pauhla worked on a number of European and International programmes (HABIT, GEOHAB) and was co-work package leader of the Education and Training programme of Eurofleets I and II, where she worked collaboratively to deliver innovative research-vessel based training across Europe. Latterly, she co-founded the Ocean Training Partnership and the North-South Atlantic Training Transect (NoSoAT) in association with Partnership for Observation of the Global Ocean (POGO), the Alfred Wegner Institute (AWI) and the Nippon Foundation.
Pauhla is a member of the Intergovernmental Oceanographic Commission's (IOC) expert group in Capacity Development (CD), where she serves as Chair of the CD task team focused on capacity requirements of Small Island Developing States (SIDS) and Least Developed Countries (LDCs). She has also served on the European Marine Board's working group on Marine Training and Education and DG MARE's expert group on Skills and Career Development in the Blue Economy.