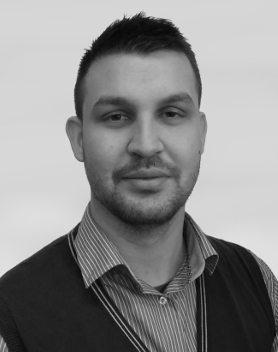 Petar Trslic
PhD Student
Postgraduate Student
UL
Energy Transition
Observation & Operations
Overview
Petar is a PostDoc in the Centre for Robotics & Intelligent Systems at the University of Limerick. His research interests include underwater robotics, aerial UAVs, computer vision, advanced sonar operations and processing.
Current Activities
He is focused on the design and development of underwater robotics solutions and drones for offshore maritime operations and survey missions. He is involved in two ongoing EU projects RoboVaas and RAPID.
Background
Petar received both his BSc and MSc degrees in Mechanical Engineering from the University of Zagreb. He finished his PhD at University of Limerick in March 2020. During his PhD he was working on development of advanced monitoring, control systems and on-board robotics for the automation of MRE inspection, repair and maintenance.
Further Information
Further information can be found on Petar's UL Research Profile.