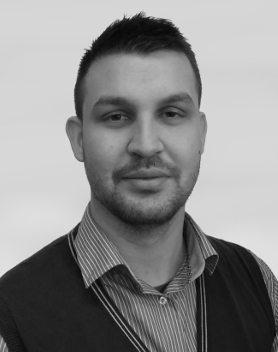 Petar Trslic
PhD Student
Postgraduate Student
UL
Energy Transition
Overview
Petar is a PhD researcher in the MMRRC at the University of Limerick.
Current Activities
His research involves design and development of subsea/surface garage for long-term deployment of mini ROVs, design and testing of communication infrastructure in simulation and real-world conditions and design and development of long-range, mobile HMI control module with integrated force feedback joystick.
Background
Petar received both his BSc and MSc degrees in Mechanical Engineering from the University of Zagreb and he is currently working on researching and development of advanced monitoring, control systems and on-board robotics for the automation of MRE inspection, repair and maintenance.
Further Information
Further information can be found on Petar's UL Research Profile.