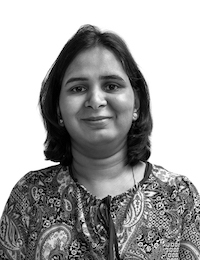 Shivika Mittal
ALUMNI
Researchers
UCC
Energy Transition
Energy Policy & Modelling
OVERVIEW
Developing long term scenarios to understand the long-term implications of climate change policy on Irish gas demand.
CURRENT PROJECTS
Future gas project funded by ERVIA.
BACKGROUND
S-12 Project: Assessment of Mitigation pathways for both long-lived GHG and short-lived climate pollutants" funded by Ministry of Environment, Japan
Modelling of Biogas in a Sweden-India clean tec bilateral context" Funded by Swedish Energy Agency
Education / previous projects. – PhD in Management ( Public Systems Dept
FURTHER INFORMATION
Further information about Shivika can be found on Orcid.