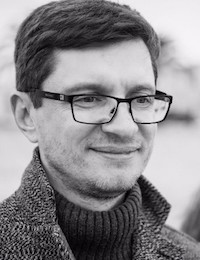 Tomas Grigas
Title: Post Doctoral Researcher
Role: Researcher
Location: NUI Galway
Email: tomas.grigas@nuigalway.ie
Phone: 085 7187518
OVERVIEW
I lead IT operations and modelling support at C-CAPS, NUIG. My duties also include managing the StreamAir platform and extending its capabilities. I built C-CAPS dedicated data centre, which storages already reached 150TB.
CURRENT ACTIVITIES
I maintain all data streams from Mace Head atmospheric research station and other remote measurement locations to our HQ in Galway, where the data is visualised and presented in user-friendly form through the WEB technologies; and stored for archiving.
BACKGROUND
My professional background has been in various IT fields like IT infrastructure, InfoSec and outsourcing software development, while my education is in radio physics (B.S. and M.S.) and atmospheric physics (PhD). How do these things go together? They all solve problems – and that's truly what I love to do.
FURTHER INFORMATION
Research Areas