The Mná @ MaREI network is a shared forum for our female researchers to connect, network and engage in professional and personal development opportunities.
A community for conversation, the sharing of experiences and an opportunity to connect with others in a meaningful and concerted way. We seek to increase the visibility of our female researchers, allowing us to unlock their potential and bolster our vibrant research community.
We will harness our collective expertise and create personal and professional development opportunities for all. Where our experienced researchers and academics can share their career learnings to those following in their steps and our early-stage researchers will gain key insights to help them on their career path. This network allows the female MaREI community to connect with their counterparts across the MaREI partner institutions to grow networks, foster collaborations and create development opportunities for all.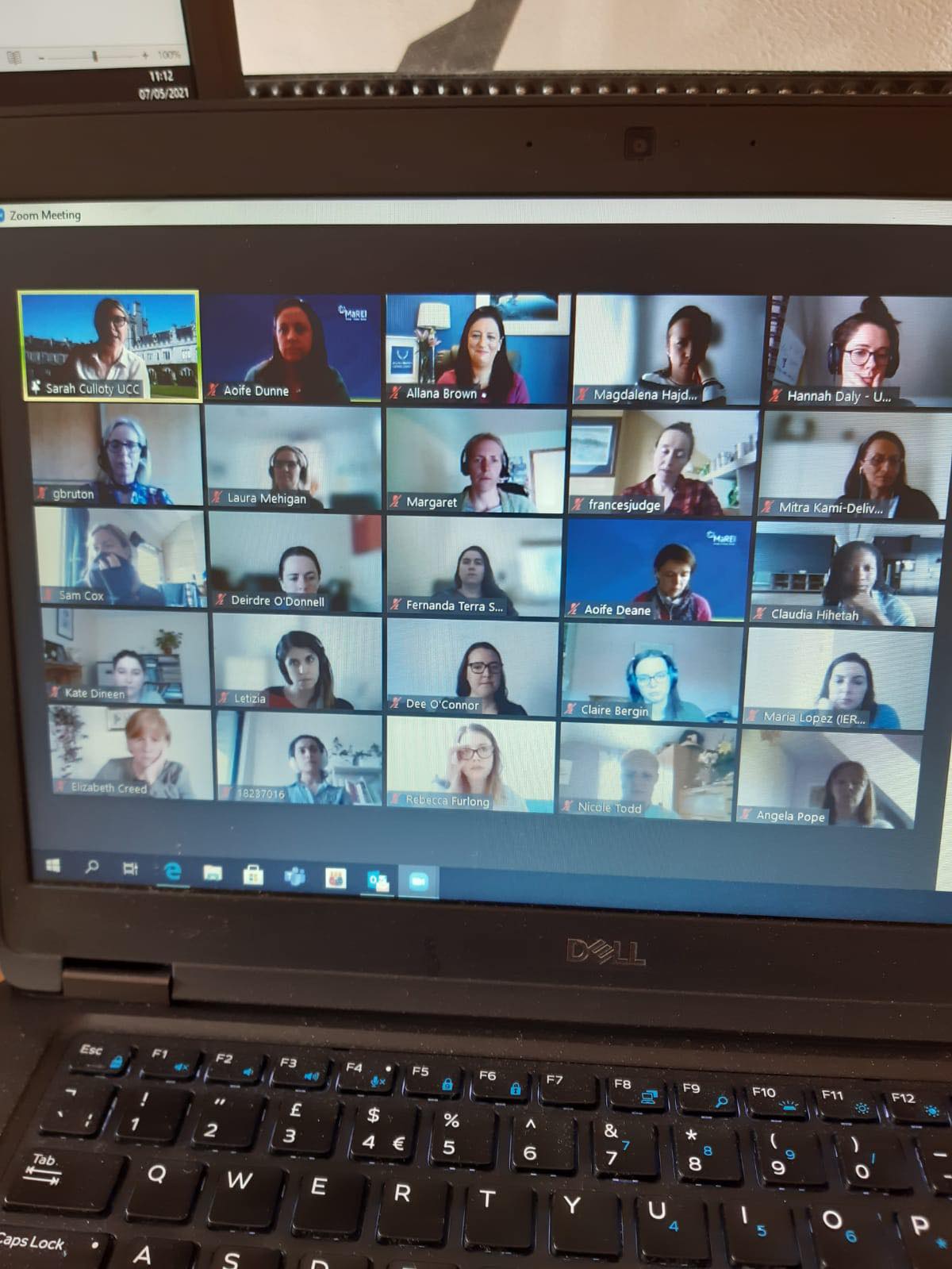 Our inaugural event was held on Friday 7th May with Allana Brown of Allana Brown Consultancy as our keynote speaker. The workshop was focused on "Managing your Network for Today & Tomorrow", a really great workshop where our MaREI colleagues had the opportunity to meet and chat whilst availing of this great development opportunity.
During the workshop we looked at Who Should you Connect With? Understand the different types of stakeholders that you should connect with for career success How to Connect: Connecting can often be a daunting task. Learn how you can prepare yourself to be authentic and confident about networking and What to Communicate: Understand how you can introduce yourself and ask for what you need.
Details of our next event will be published here shortly!
If you have any questions or queries about Mná @ MaREI, please feel free to contact Dee O'Connor at ei.ccu@ronnoco.eed.