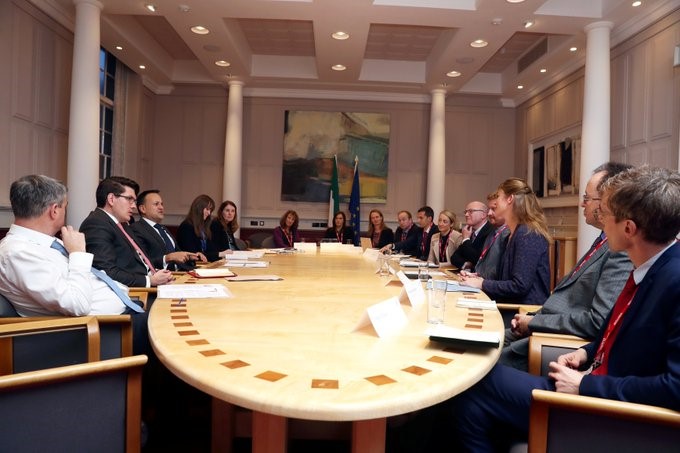 MaREI research is informing energy and climate policy by translating research findings into policy insights. Our energy policy and modelling research provides a means of testing energy policy choices and scenarios, and of assessing the implications for the Irish economy and for Ireland's energy mix and greenhouse gas emissions. MaREI research findings were used to inform Ireland's negotiations with the European Union (EU ) regarding the 2030 emissions target for Ireland, underpinned the enactment of climate action legislation, informed the White Paper on Energy, Ireland's first National Mitigation Plan and Ireland's All of Government Climate Action Plan. Our collaborative research with the International Renewable Energy Agency also underpinned the EU decision in 2018 to increase its 2030 renewable energy target by 14%.
The Climate Ireland team at MaREI played key role in the development of Sectoral Planning Guidelines for Climate Change Adaptation and are leading on engagement and capacity building with local authorities on climate adaptation planning measures, supporting the development and implementation of Regional Adaptation Plans by Local Authorities. The role of the Climate Ireland team at MaREI in the development of the National Adaptation Framework and the sectoral planning guidelines has been acknowledged by the Department of Communications, Climate Action and the Environment.

The Green Party has announced that a red line for entering into government is a commitment to reducing greenhouse gas emissions by at least 7 per cent each year to 2030. While climate science underpins this call for rapid and immediate decarbonisation, research areas such as energy systems analysis help us to understand what pathways might make this formidable challenge achievable.
View Analysis
How can we use energy systems modelling to effectively inform policy?