MaREI is a marine and energy-based research, development and innovation hub based in Ireland. We combine the expertise of a wide range of research groups and industry partners, with the shared mission of solving the main scientific, technical and socio-economic challenges across the marine and energy spaces. MaREI delivers tailored technological solutions to companies through the delivery of its industry-led research programme, providing innovative solutions that reduce the time to market, and reduce costs to a competitive level. MaREI is funded from a number of sources, including SFI, SEAI, EI, EPA, ERDF, EU, HEA and IRCSET, as well as through contributions from our industry partners.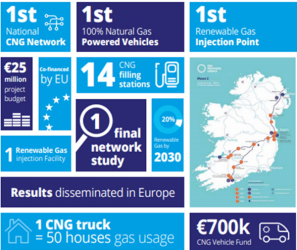 Feature Project
The Causeway project is an EU funded project, undertaken by Gas Networks Ireland in partnership with NUI Galway.
Find out More

Feature Project
Nature+Energy is founded on the idea that wind farms have the potential to provide so much more than renewable energy.
Find out More