UL Marine Robotics Laboratory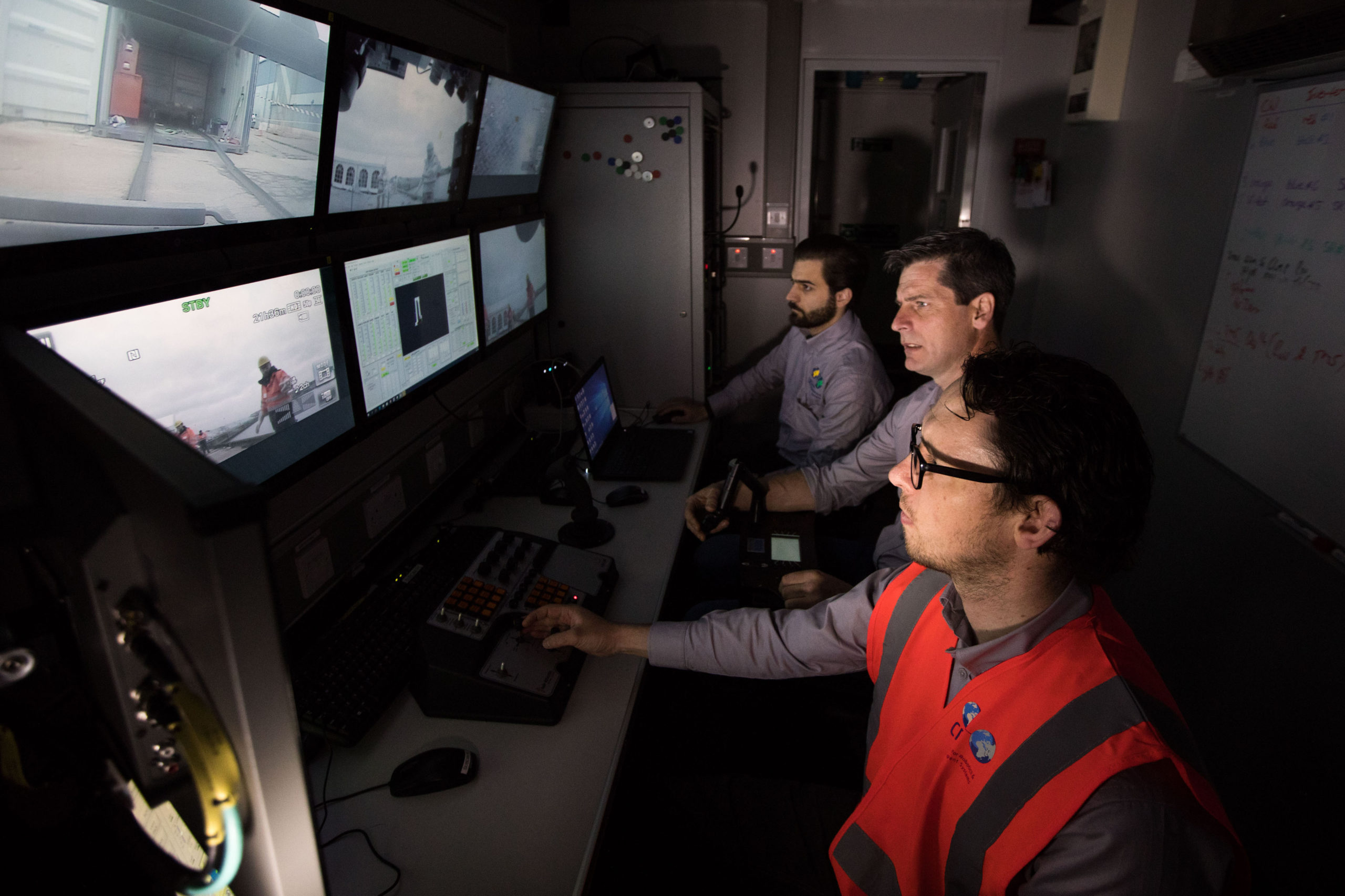 Contact

Title

Senior Research Fellow

Email

Tel

+353 61 202 104

Contact

Title

Research Fellow

Email

Tel

+353 61 213 386

Web
Description
CRIS – Centre for Robotics and Intelligent Systems at the University of Limerick has two well equipped dedicated marine laboratories: a Dry Lab (C0-045) and a Wet Lab (CG-035). Both labs are located in the University Main Building. Dry Lab is equipped and used for control system development, simulation, and for electronics, integration and testing small systems, while the Wet Lab is utilised for large systems, electrical and mechanical (ROV/AUV), integration and tank testing. The two labs are both serviced with single and 3-phase electrical power and are linked via a multi-pass single mode optical fibre communications link and by 3 conventional 100Base T Ethernet links configured as Intranets. This communications infrastructure enables researchers to carry out remote experimentation on robotic platforms (hardware in the loop testing) and to control & share data from sensors and systems deployed under test in the wet lab test tank. It also facilitates the implementation of marine simulations on distributed hardware in multiple locations.
CRIS also has a number of marine robots, sonars, robotic arms, and a marine observation platform: MRE ROV, ROV LATIS, VideoRay Pro3 and VideoRay Pro4 mini ROVs, High Resolution Bathymetric Multibeam (Reson 7125 MBES), Forward Looking Multibeam Sonar (Reson 7128), Tritech Side Scan Sonar, Teledyne Blueview 900 Forward Looking Sonar, two TX60 Staubli arms, a subsea manipulator arm – FMC Schilling Titan2, and a marine sensor platform.
The Smart ROV LATIS, MMRRC's flagship piece of equipment, is a fully operational 1000m depth rated state-of-the-art multi-mode ROV, designed and developed at the University of Limerick. It demonstrates many of the unique features offered by our software known as OceanRINGS, which offers smart ROV technologies such as automatic way point following, one-click survey design, fault tolerant control, auto vehicle stabilisation in waves and currents, and augmented reality visualisation that makes it an incredibly intuitive, adaptable and cost-effective system. ROV LATIS's software assists ROV pilots in high energy environments to drastically reduce the technical issues and risks in such environments. As an advanced survey platform, ROV LATIS is fitted with an array of sensors, sonars and cameras, and can operate in a number of configuration suitable for surface, shallow and deep operations.
MRE ROV is a lightweight work class ROV with depth rating of 2000m. It is the newest addition to CRIS's infrastructures and is fully electrically thrusted with additional hydraulic power unit for underwater intervention. It has a LARS/TMS system allowing it to perform deep operations, as well as free swimming operations. Using the OceanRINGS software, developed here at MMRRC, we can offer better control and stability throughout operations, even in high energy environment. The MRE ROV is equipped with a variety of sensors and tooling, such as: fibre gyro INS and DVL, sonars – forward looking, side scan and bathymetric, sound velocity probe, depth and altitude sensors, GNSS while on surface, high definition cameras, lights and manipulators. For more info on the MRE ROV click here.
Specification
MRE ROV is a light weight work class intervention ROV, with 2000m depth rating, high forward thrust – 4knots, precision navigation, PHINS INS, Ocean RINGS automated control for piloting and manipulation, 3 x 4k UHD cameras, High Resolution Multibeam imaging system, Launch & Recovery system (LARS) and Tether Management System (TMS), 285kg payload, laser line scan imaging, Dual Orion 7P manipulators. It comes with a 20ft Control Cabin. The system is developed for operating in the splash zone, and can be used with LARS & TMS (with total footprint of 2 x 20ft containers) or it can used in free swimming mode without LARS/TMS (with total footprint of 1 x 20ft container and the ROV itself). More info can be found here MRE-ROV_spec
Services
Services currently offered to third-party developers include access to:
Wet lab with large test pool facility,
Dry lab with robotic manipulators,
MRE ROV, with LARS/TMS and control cabin,
ROV LATIS, winch and control cabin,
VideoRay Pro3, Pro4 and Remote Presence infrastructure,
High resolution multibeam, side scan sonar, forward looking sonar and pole mount capabilities,
Full electronic, mechanical labs and workshops.
We also offer support to engineers and personnel for set-up, lab space suited particularly to marine activities, infrastructure access and operation, local assistance, and port and small craft facilities.