SFI and EPSRC Centre for Doctoral Training in Energy Resilience and the Built Environment
The ERBE CDT brings together world-leading academics from established energy research centres at MaREI, Loughborough University (LU) and University College London (UCL).
The CDT will train the future innovators and leaders capable of driving the future energy transformation. Students are trained through a programme of taught courses and PhD research hosted by the leading energy research groups in the UK and Ireland.
The training is led by world-leaders in their field and spans the technical, social and economic aspects of energy in the built environment, including: new and renewable energy systems; energy storage; smart controls; data analytics; socio-technical systems; people-centred design; human behaviour and energy economics.
It aims to promote excellence in research through the training of cohorts of doctoral students and the fostering of collaboration between UK and Ireland based researchers.
ERBE Student Led Conference 2023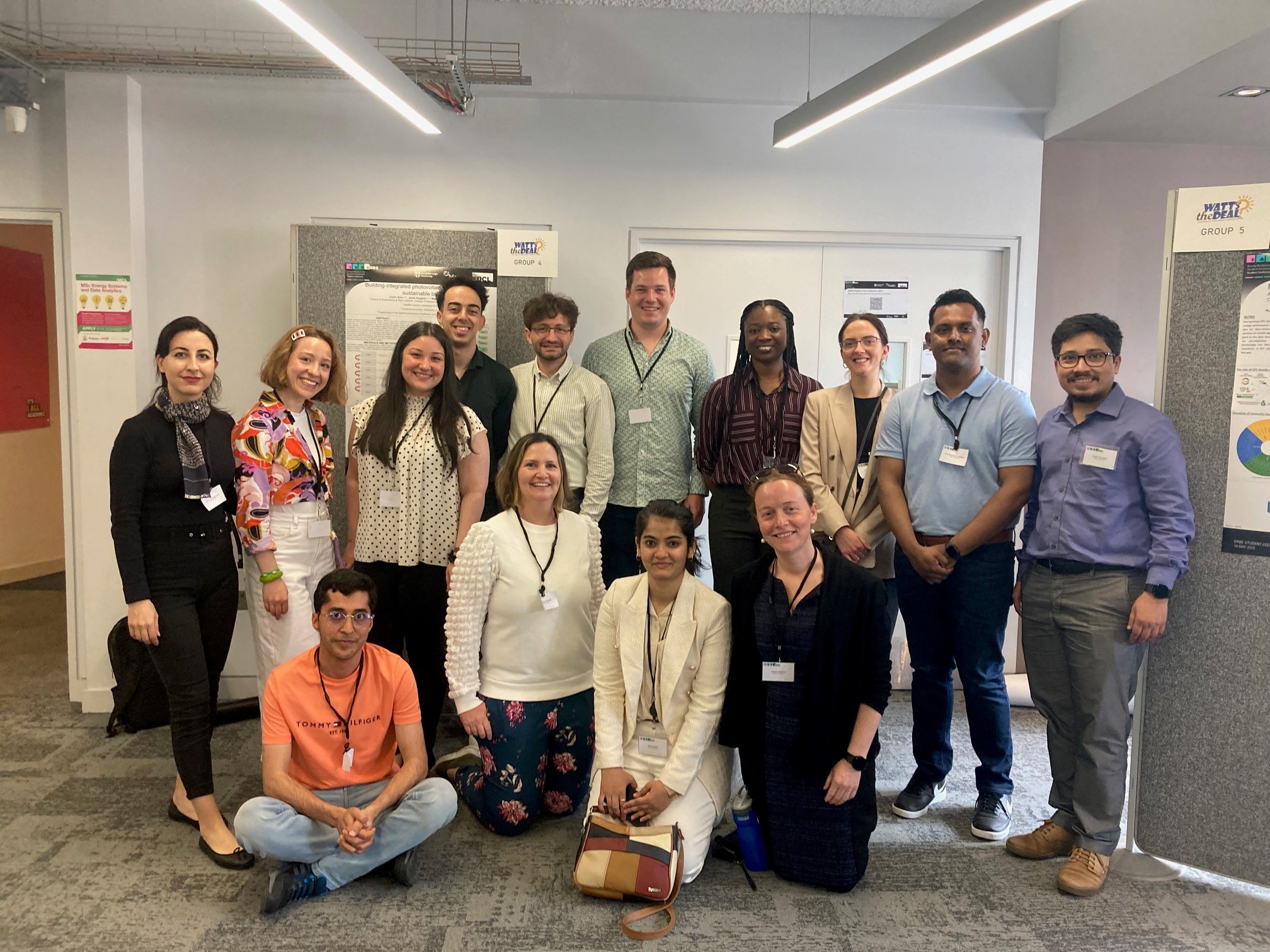 The ERBE Student Led Conference took place in UCL on May 18th and was very well attended by our Irish and UK students. Congratulations to Eoin & Kumar who both won their poster categories. Well done to everyone who presented their posters, and also to Lala who presented her research in Session 1 with a presentation entitled " Energy Performance Contracting (EPC) extension to include metrics for Internal Environment Conditions (IEC)". A huge thank you to Karla who has been part of the organising committee over the last few months and all their hard work paid off as everyone enjoyed a really well run and interesting conference.
ERBE Ireland Meeting UCC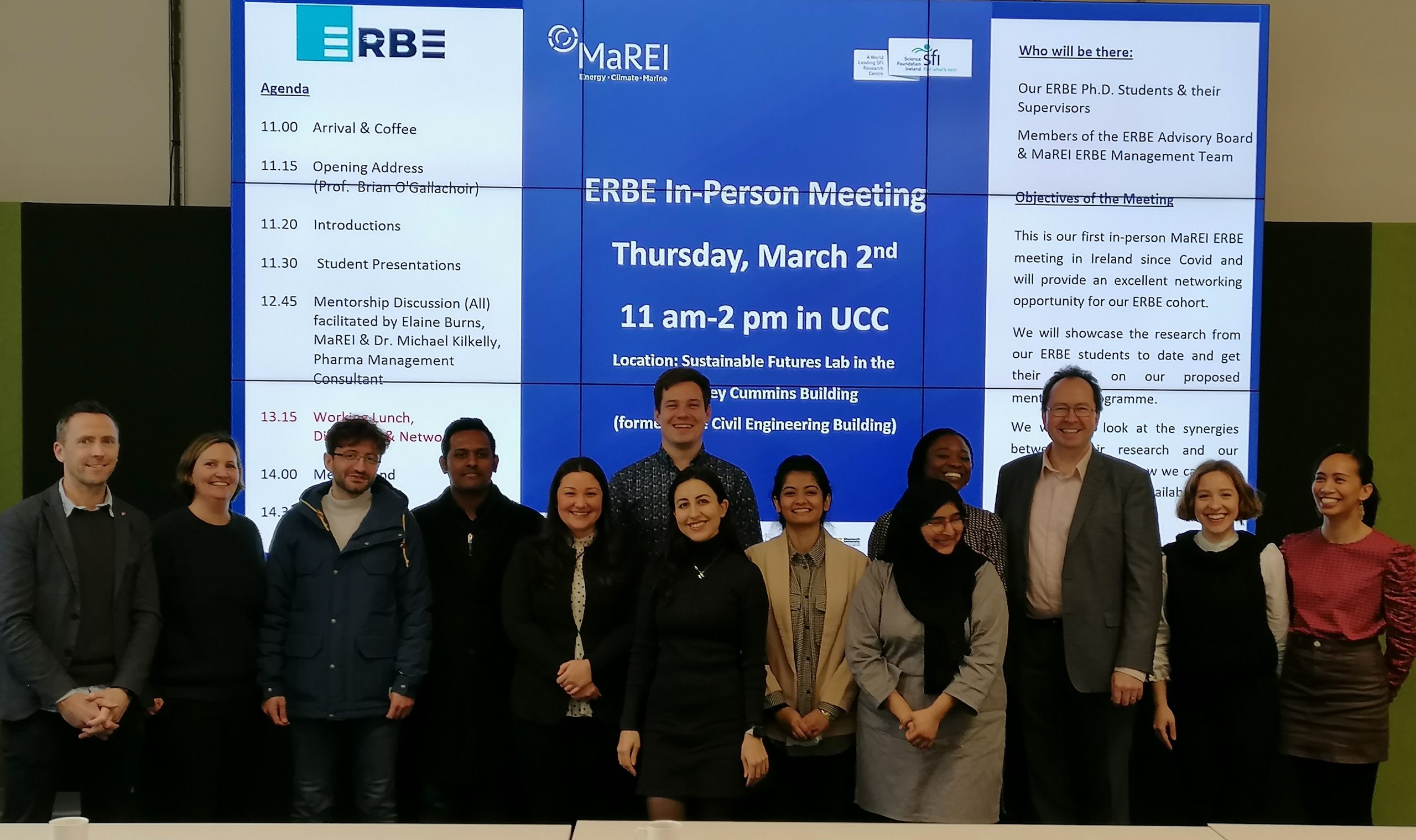 Well done to all our ERBE Students who presented their research at our first Irish in person meeting since Covid in UCC on March 2nd. We were delighted to be joined by some of our Advisory Board and the ERBE Management Team to listen to the students and discuss our new Mentoring Program. Many thanks to Professor Brian O'Gallachoir, Dr. Dominic O'Sullivan, Ruth Buggie from SEAI, John Burgess from Arup, Capt. Liam Grace from the Defence Forces & Dr. Michael Kilkelly who all joined us for a great day of discussion and networking for our PhD students.
ERBE Colloquium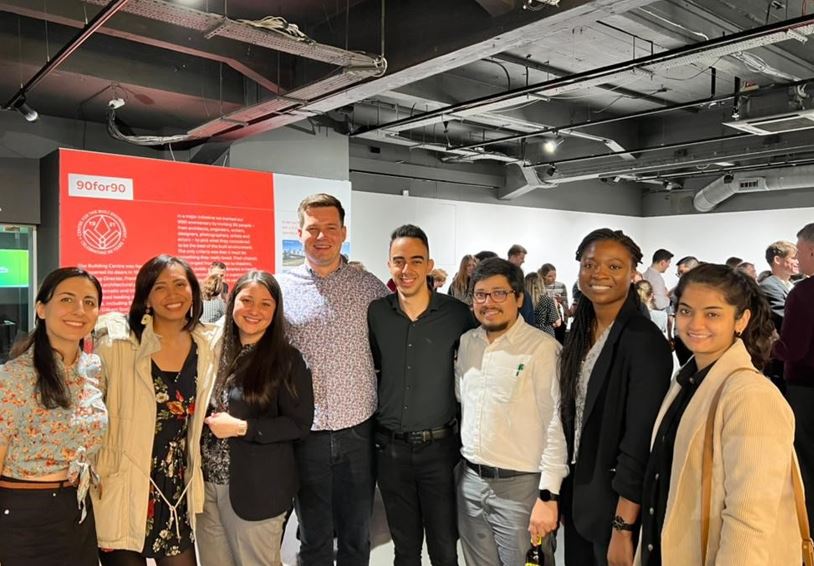 Our Annual Colloquium took place in University College London on November 10th and opened with presentations on the CDT highlights from the year from Professor Robert Lowe, Director of LoLo & ERBE CDTs at UCL, Professor Kevin Lomas, Director of LoLo & ERBE CDTs at Loughborough University, and Dr. Dominic O'Sullivan, Acting MaREI Director.
This was followed by Final Year Student Presentations and Poster Sessions on the 3 themes for the meeting,
1. COMFORT, HEALTH & WELL-BEING,
2. TECHNOLOGY & SYSTEMS PERFORMANCE
3. FLEXIBILITY & RESILIENCE
MaREI student Karla Santos won Best Poster Award in her category for her poster entitled "Societal Engagement methods focusing on improving the resilience of low-income households" Congratulations, Karla!
Keynote Speaker Chris Stark: Chief Executive of the Climate Change Committee then gave a fascinating presentation. Chris discussed his role in leading the committee's work to recommend a "Net Zero" Target for the UK, the world's first legislated Net Zero Target.
Well done to all our ERBE Students who presented their posters and thanks to UCL for hosting our Colloquium, looking forward to next year already.
The ERBE CDT is supported by the Science Foundation Ireland (SFI) and the Engineering and Physical Sciences Research Council (EPSRC).