MaREI are advancing engaged research and participatory methodologies by supporting stakeholder engagement and involvement across the research life cycle in a number of projects. Our approaches include participatory and deliberative processes, action research and co-production working alongside practitioners and community partners, and responsible research and innovation where we have two EU projects looking at frameworks for embedding RRI.
Engaged Research describes a wide range of rigorous research approaches and methodologies that share a common interest in collaborative engagement with the community and aim to improve, understand or investigate an issue of public interest or concern, including societal challenges. Engaged research is advanced with community partners rather than for or about them, where 'community' refers to a range of public research stakeholders, including public or professional service and product users, policy makers, members of the public, civil and civic society organisations (CSOs) and others actors (Campus Engage, 2018). A series of co-produced guides and resources have been produced by Campus Engage including one on Engaged Research Principles and Good Practices in 2022, which states that "Engaged research recognises that the knowledge, insight and expertise required to realise research impact comes from a variety of sources, both from professional researchers and those with lived experiences". For engaged research to be authentic and impactful, all members of the project team should meaningfully and actively collaborate across the stages of a research life cycle.
Ireland 2030: Ireland's Research and Innovation Strategy references the need to widen participation in engaged research beyond traditional partners of industry and academia. The strategy states the need for greater connectivity and collaboration across research disciplines, and greater inclusion by the public research performing organisations. Shaping our Future, Science Foundation Ireland's Strategy 2025, echos this need to widen participation and collaboration, and promote active engagement and co-creation with the Irish public. It aims to support engagement with and participation of a broader range of civil society and community groups across SFI's schemes, by prioritising investment in programmes that target certain community groups or wider civil society.
National and international research funding is increasingly moving towards challenge based research funding which engages with stakeholders and users to address complex societal challenges. This includes national funding bodies like SFI with their National Challenge Fund which will address key challenges in the areas of Green Transition and Digital Transformation by fostering collaboration between government departments, agencies, enterprise, the academic research community, and societal stakeholders. EU funding is also focussing on challenge based research via Horizon Europe which states that 'Even though research and innovation has the power to uncover the knowledge and develop the technologies to serve societal well-being, economic prosperity and environmental sustainability, it only can succeed through cooperation of the best research teams with the prospective users of such knowledge and technologies' (Horizon Europe Work Programme 2021-2022). EU Missions 'will deliver impact by putting research and innovation into a new role, combined with new forms of governance and collaboration, as well as by engaging citizens.'
Click here to view MaREI graphic on engaged research projects and approaches.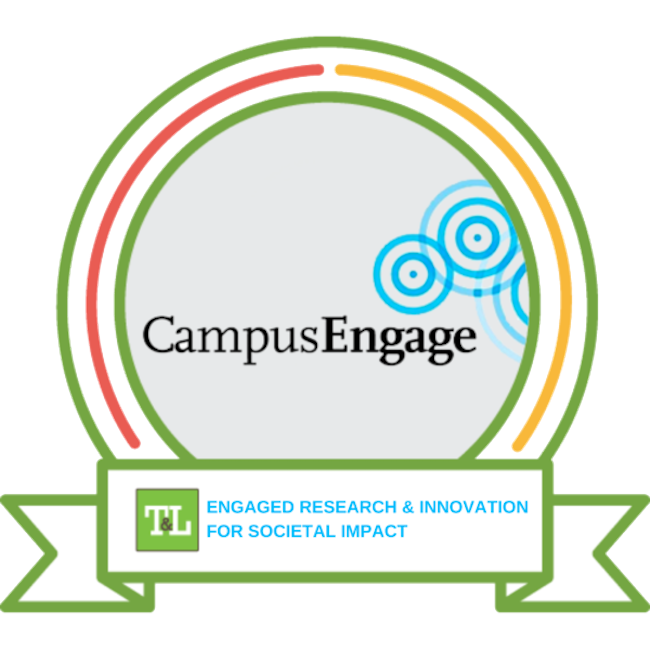 MaREI's Public Engagement Manager has completed the Irish Universities Association Campus Engage Course, Engaged Research & Innovation For Societal Impact: Building Capacity Across Ireland in 2022 which sought to embed trained facilitators across research-hosting organisations in Ireland. Badged facilitators have a key role in leading engaged research projects within their institution, building capacity for engaged research as part of their remit, and supporting researchers in maximising the impact from engaged research efforts.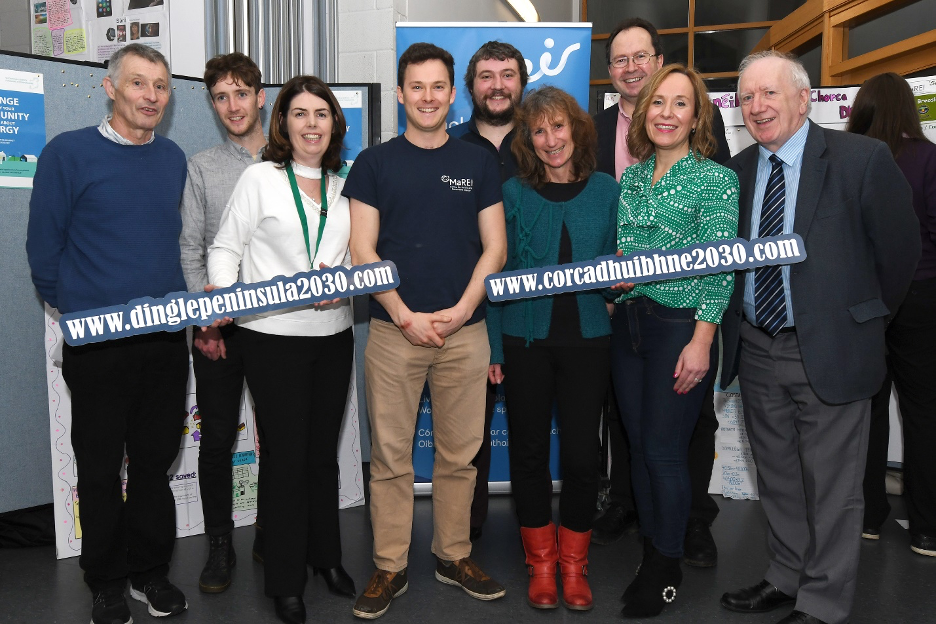 Case Study – Dingle Peninsula 2030
Established in 2018, Dingle Peninsula 2030 is an exciting and innovative multi-partner initiative on the Dingle Peninsula, Co. Kerry, involving the Dingle Creativity and Innovation Hub, ESB Networks, North East and West Kerry Development (NEWKD) and MaREI. The premise is based on the Quadruple Helix Model involving science, policy, industry and society. Partners are actively collaborating with the local community, schools, business, transport and farming sectors to enable the broader societal changes required for the sustainable transition.
Over the past two years, this work has included:
Establishing the Dingle Sustainable Energy Community

Developing and publishing the Dingle Peninsula Energy Master Plan

T

rials

with

Ambassadors and

local participants involving PV panel, battery

management

system, heat pump, and electric car technologies

,

run by ESB Networks

as part of

The Dingle Project

Developing an education and outreach programme

Piloting a 'Climate Hack' in local secondary schools, to encourage students to make informed decisions about the future energy system

Completing a feasibility study for an anaerobic digester

Initiating a pilot Farm Ambassador Programme, to increase agricultural sustainability and pr

oductivity

Training ten local energy mentors to support people in retrofittin

g and efficient use of energy

Supporting the emergence of a Dairy Farmer's Sustainable Energy Community

Running community meetings and workshops on the Peninsula

Initiation of a sustainable transport initiative

Publication of 8 journal papers (one of which was co-authored with local partners) and a series of 8 co-created learning briefs (an innovative template developed during this project to gather reflective learnings)
Through engaged research with its Dingle Peninsula 2030 partners, MaREI is tracking, analysing, and documenting experiential learnings.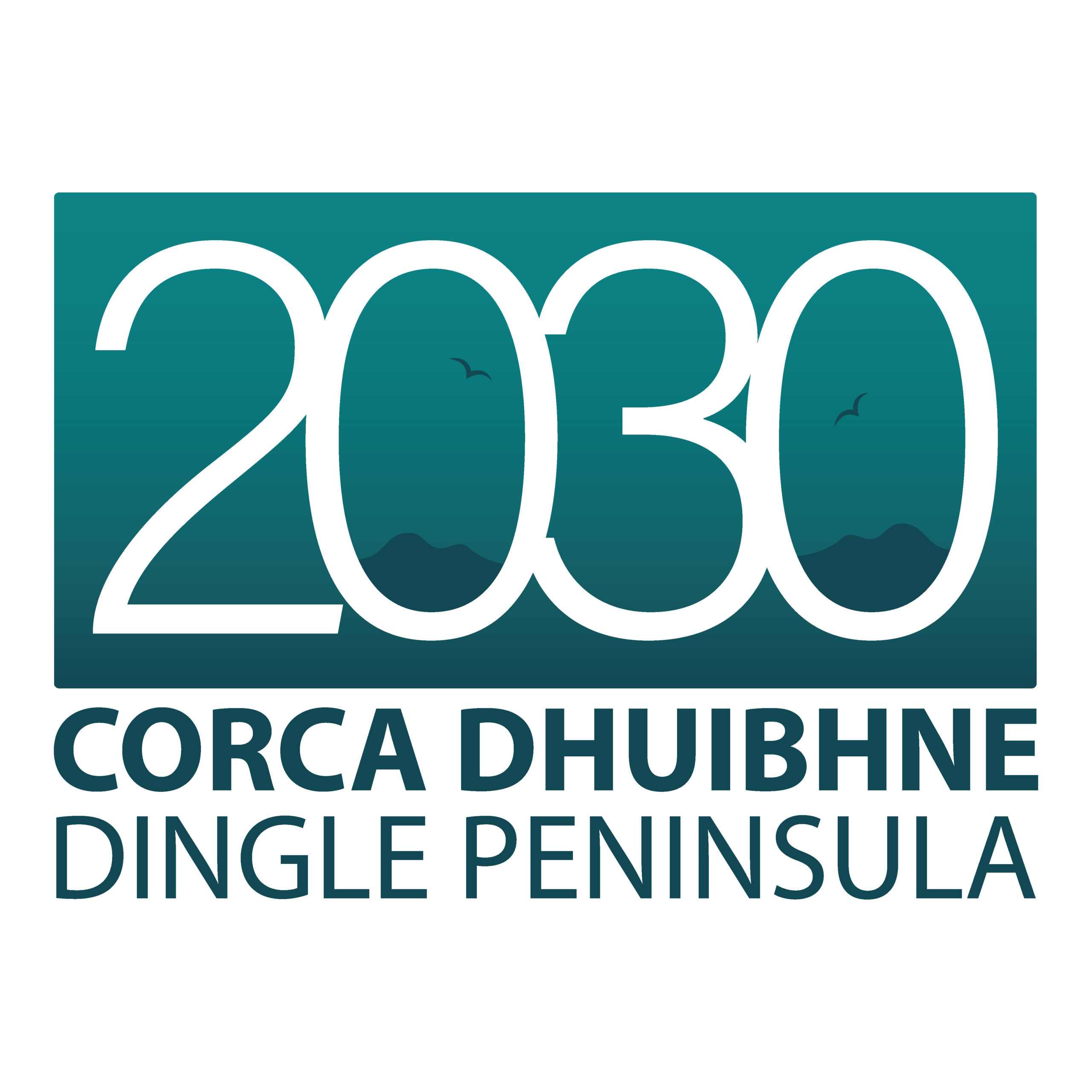 Awards and Recognition
Recognition by the United Nations as a UN Living Laboratory – Learn more.
IPB PRIDE OF PLACE AWARDS 2021 – Climate Action Award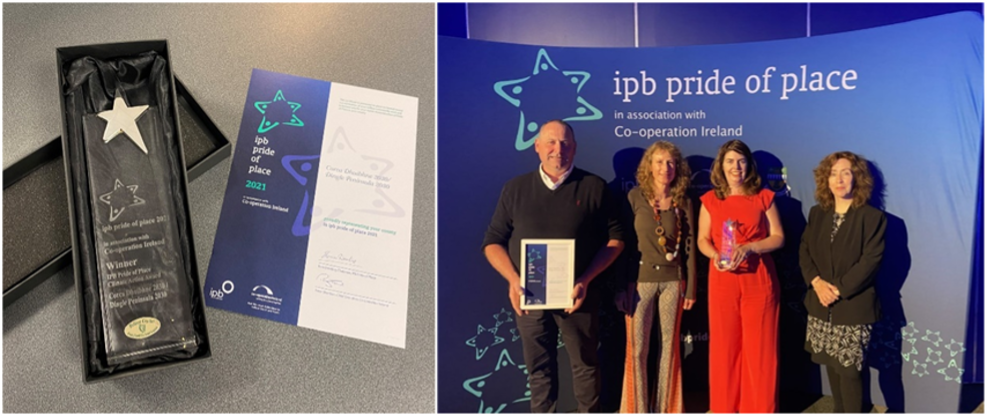 UCC Research Awards 2021 – Engaged Research of the Year

SEAI Energy Awards 2021 – Inspirational Energy Community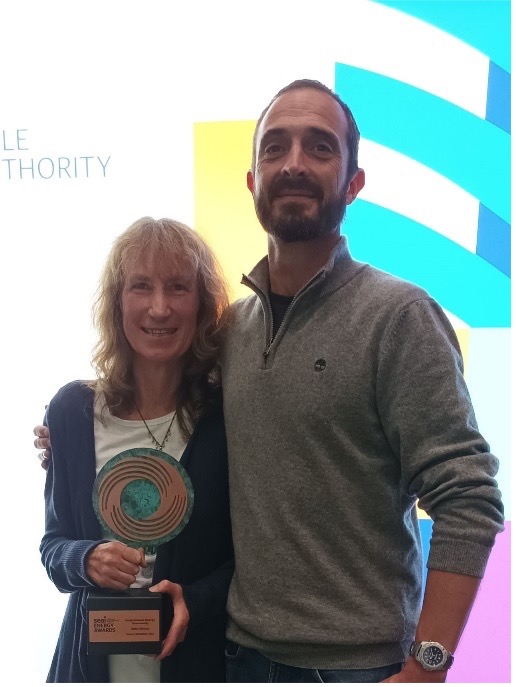 Science Foundation Ireland 2022 Awards –

'SFI Engaged Research of the Year Award 2022'
Brochures
Video Clips
Learning Briefs
Creative Climate Action Project – Learning Briefs
Journal Papers
Research Reports
End of Project Reports
Stakeholder Feedback Cards
Activity Tables
To view the Activity Tables from 2018-2021 | Click here.

The Dingle Peninsula 2030 team had their contributions to engaged research recognised at the 2021 University College Cork Research Awards, which was held at the Glucksman Gallery.
View
Other Engaged Research Projects