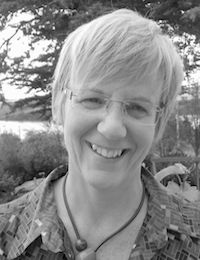 Elizabeth Creed
PhD Student
Postgraduate Student
UCC
Energy Transition
Offshore Renewable Energy
OVERVIEW
Liz is working on an SEAI funded research project- ''CrowdPower – Support Tools for Community Owned Renewable Energy''. In brief, it will consider how the shift from 'consultation to collaboration' and 'awareness to empowerment' is enabled in the context of the transition to renewable energy in Ireland.
CURRENT ACTIVITIES
Working at MaREI and the Department of Sociology UCC, Liz is exploring what makes the energy transition relevant to Irish citizens while investigating the effectiveness of an online support tool to engage and affect this.
The project has three main components: Social Engagement (Dr. Gerard Mullally – UCC Department of Sociology); Techno-economic (Dr. Cian Desmond, UCC MaREI) and Information Systems (Dr. Rob Gleasure, Copenhagen Business School Department of Digitalization). The Techno-economics and Information Systems elements of the project are being undertaken by Donal Hunt.
The transdisciplinary nature of this research project will provide an opportunity to explore the benefits of the mutual learning aspect of stakeholder engagement, collaborative work practices and second-order transformational research.
BACKGROUND
Liz is undertaking this research after working in a number of sectors, and within the community, a scientist, researcher, project manager and 'Just Transition' advocate. Her research interests include collaborative climate action, energy systems transition, energy democracy and transformational change.