Minister Eamon Ryan visits Dingle Peninsula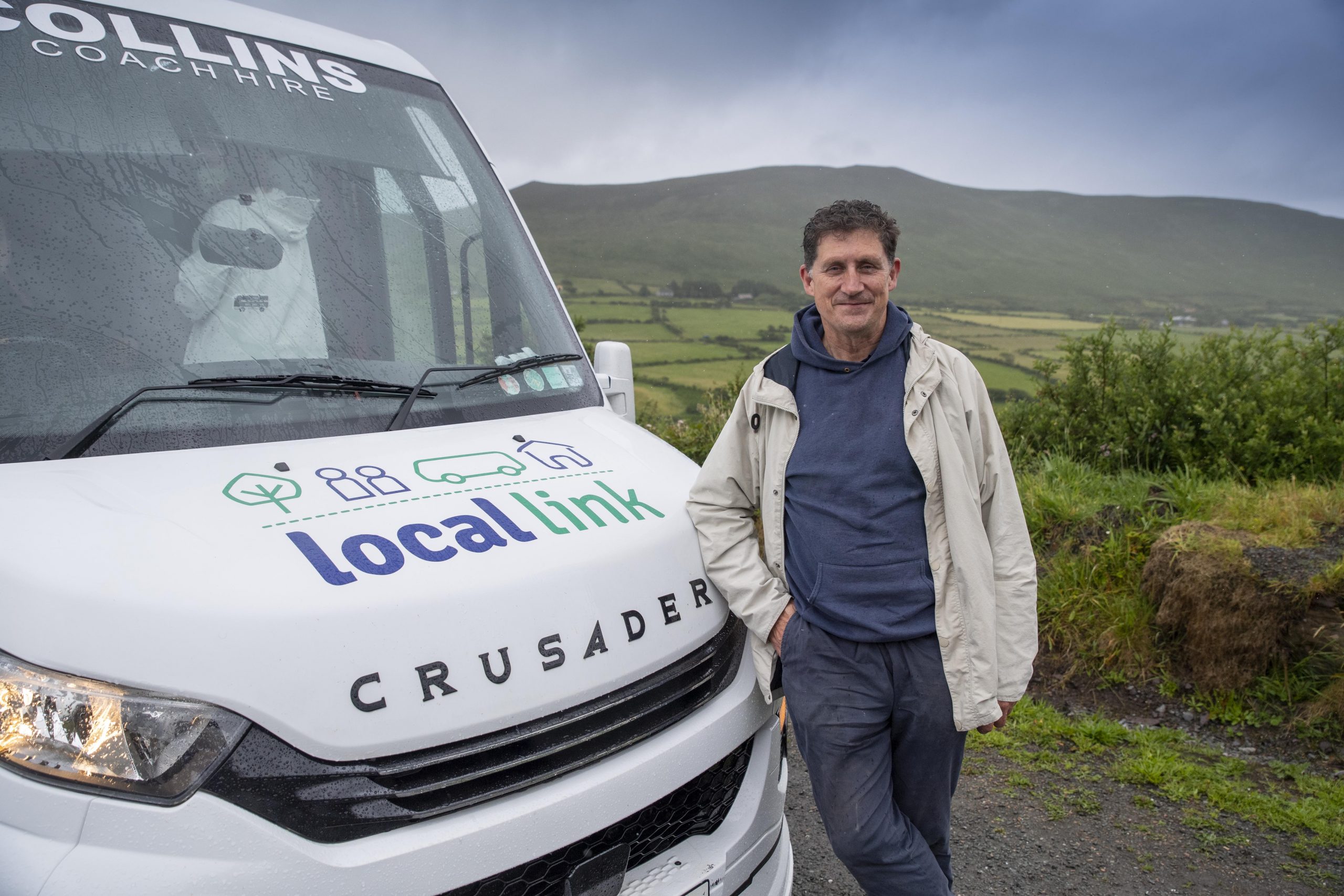 Minister Eamon Ryan visits Dingle Peninsula to learn how the community is responding to the energy and climate crisis
Eamon Ryan, Minister for the Environment, Climate, Communications and Transport, paid a visit by bus to Dingle Peninsula to meet the partners involved in Corca Dhuibhne 2030 initiative who are working with the community towards a more sustainable future.
The Corca Dhuibhne 2030 initiative aims at transitioning Dingle Peninsula to a low carbon and resilient community by 2030 and has several projects in progress to achieve this. The research aspect of these projects funded by Science Foundation Ireland takes an Engaged Research approach, a methodology that engages with communities to address societal challenges.
After touring local farms to see projects in the field, the Minister visited Dingle Hub where the initiative launched two Learning Briefs, (Making it Happen & Lessons Learnt and Recommendations for Policy and Practice) short publications that document their findings from the first three years of their work.
At the launch Minister Ryan heard that transition to a low carbon society does not happen without communities being fully engaged, supported and empowered, but that current mechanisms don't adequately resource this component. The learnings also show that those doing the engaging at local level or within public bodies, local authorities and corporations need support in capacity building on community development and engagement skills.
Equally, for the engaged research model that has worked so well for Corca Dhuibhne 2030 projects, there needs to be roles dedicated to engagement in academia that can support multi-stakeholder collaborations.
"Through engaged research with its Corca Dhuibhne 2030 partners, MaREI is tracking, analysing, and documenting experiential learnings as we work to co-create solutions to the climate challenge with the wider community, and these learnings can be shared to inform policy and practice"
Dr Clare Watson
Engaged Research Officer
MaREI, the SFI Research Centre for Energy, Climate and Marine
Minister Ryan also heard that embedding sustainability, climate action and community engagement into the objectives of all funding mechanisms would be of benefit in developing a collective approach.
On launching the Learning Briefs Minister Ryan said "It's great to hear about and see the inspiring initiatives of Corca Dhuibhne 2030 in operation today. You are really leading the way in exploring how communities can collaborate and thrive together as we face into the future. So many groups have come together from different disciplines of science, policy, industry and the community on this journey to a low carbon society. The Learning Briefs from the engaged research approach provide solid recommendations on how we can scale up climate action at the local and national level to build a sustainable future. They provide an evidential roadmap, not just for Corca Dhuibhne, but for communities throughout the country."
Deirdre de Bhailís, General Manager of Dingle Hub added "We are thankful for the opportunity to highlight to Minister Ryan the innovative sustainability and climate change projects Corca Dhuibhne 2030 has been working on here on Dingle Peninsula. There are three ways the learnings from our projects in the Corca Dhuibhne 2030 initiative are of benefit. What we have learnt will shape our future projects. They also serve as guidance to other communities. Finally, and most importantly, they offer policy makers valuable insight as to what has worked for us and what could work better if a standardised national approach is taken."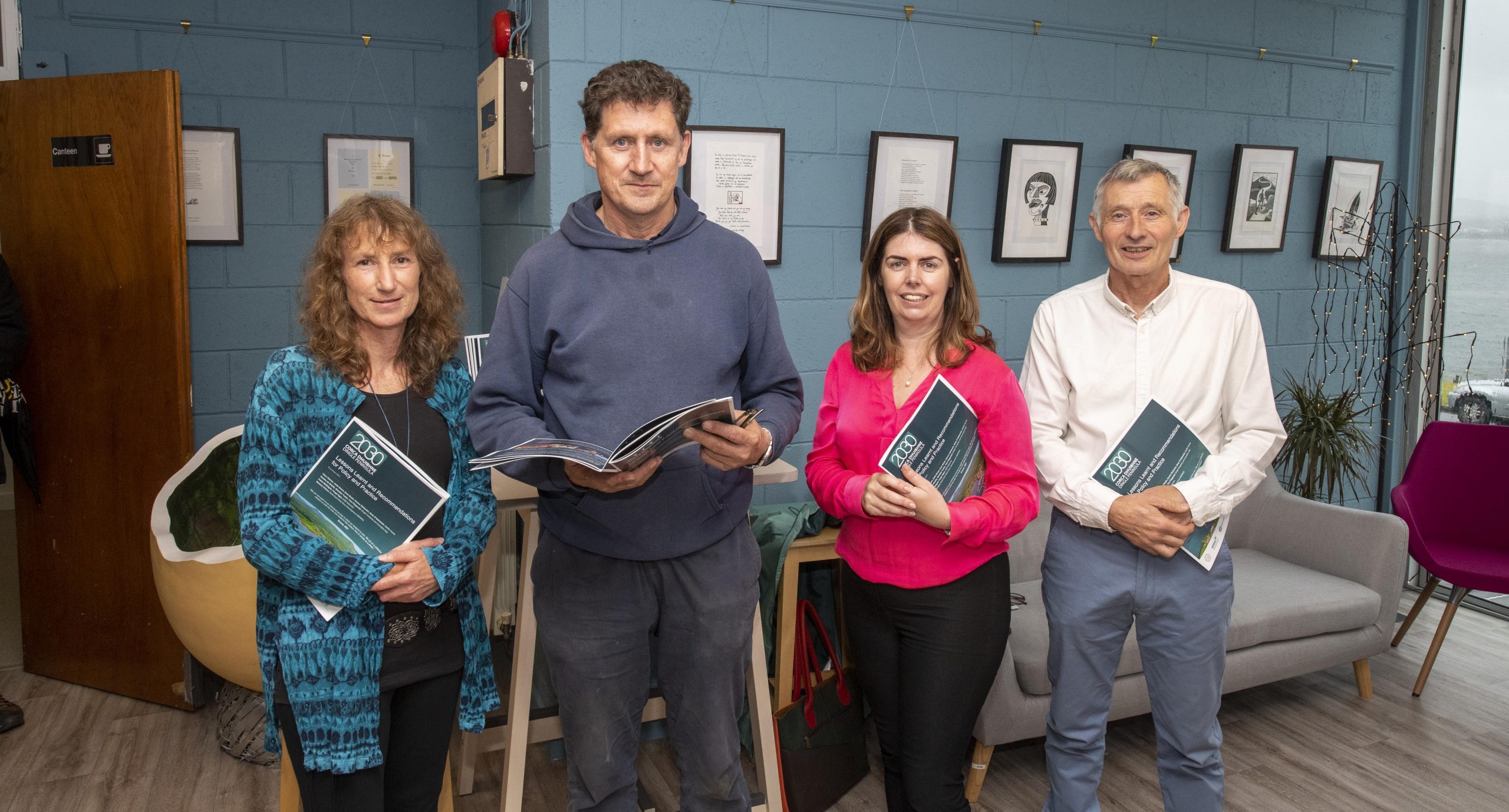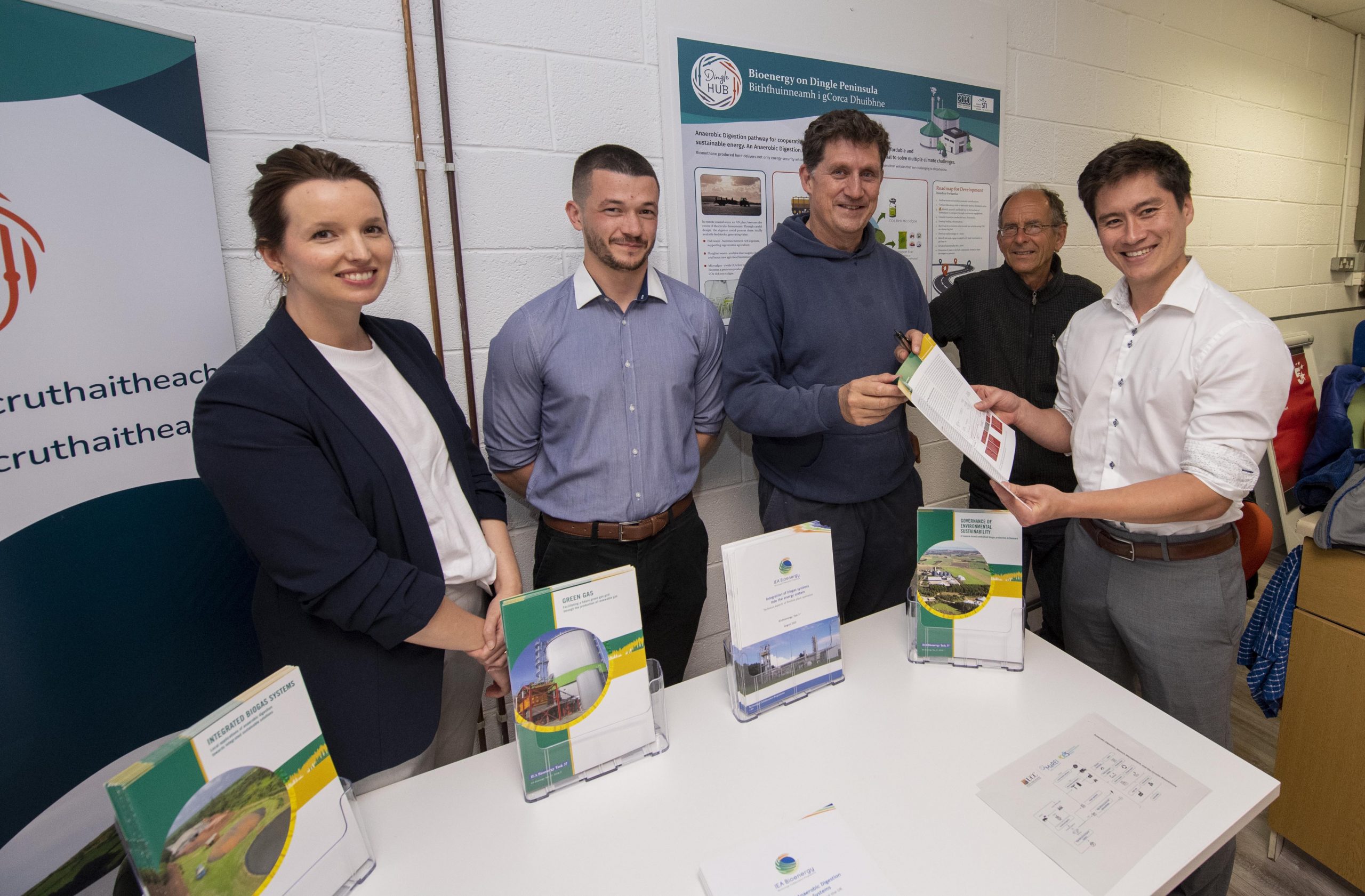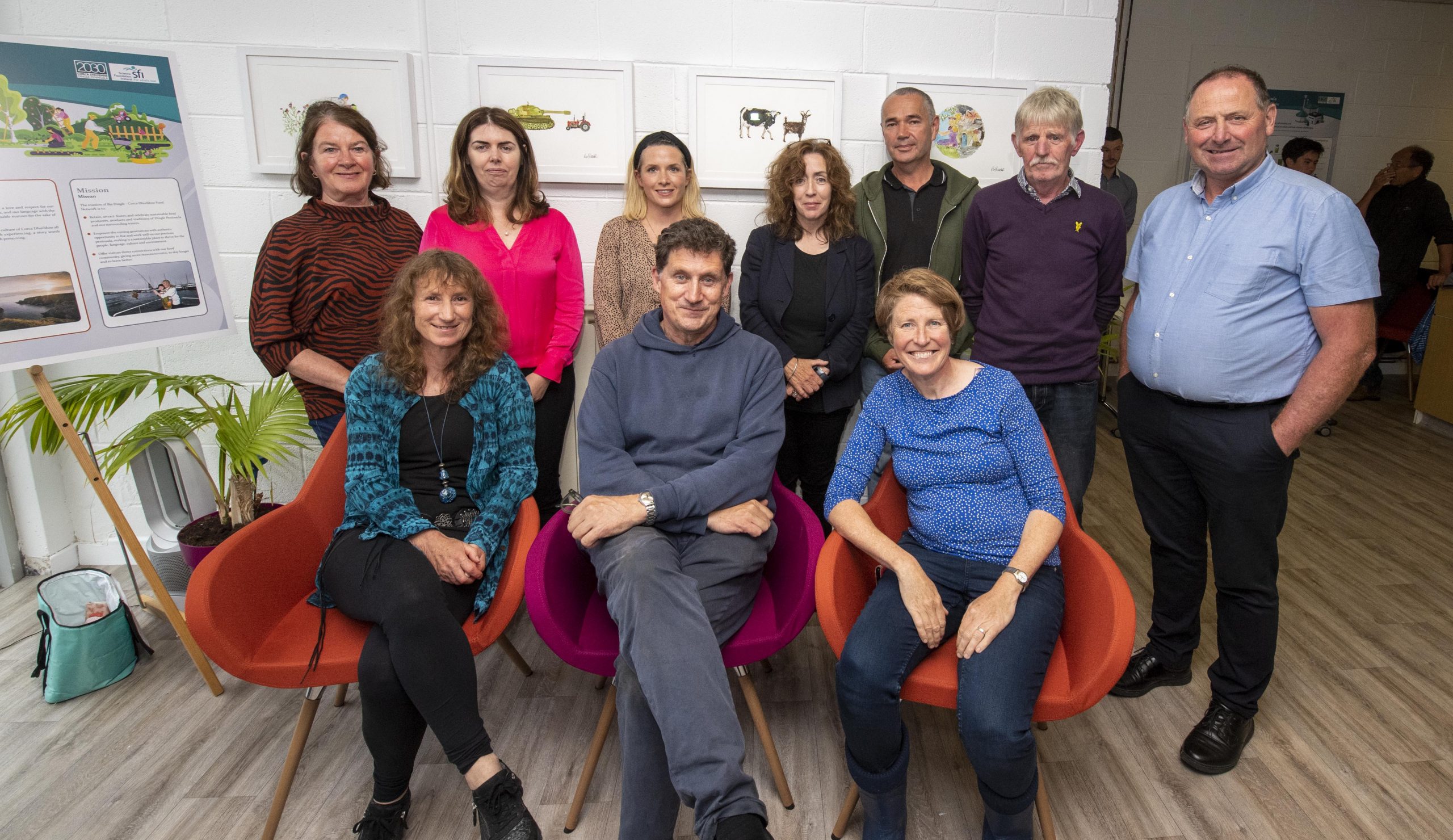 Séamus O'Hara, Area Manager with NEWKD congratulated their partners and the local community saying "NEWKD is hopeful that the learning contained in these briefs can be a support to the Government and community organisations as we face climate change issues on a daily basis. We urge the Government to continue to resource community organisations to help improve their resilience and well being, as the time has never been so opportune."
Earlier in the day the Minister had travelled from Tralee by Local Link, TFI's rural bus service, where the first stop was Michael O'Dowd's farm near Castlemaine. Michael's family participate in Corca Dhuibhne 2030's Creative Climate Action Project (Corca Dhuibhne Inbhuanaithe – A Creative Imagining) and here Minister Ryan heard the challenges that farmers face from Climate Change and how diversification of activity can be part of the solution. Michael's mixed enterprise incorporates a dairy herd, apple trees to produce 'Ring of Kerry Apple Juice' and poultry
Minister Ryan's group jumped back on the bus to travel along Dingle Peninsula to Lispole where the destination was Dinny Galvin's dairy farm. Dinny is the founder of West Kerry Dairy Farmers' SEC, and also works with Dingle Hub as an Energy and Agriculture Liaison Officer.
His farm has been involved in several Corca Dhuibhne 2030 energy projects and the Minister was shown how technology can assist farms with efficiencies. For example, a mobile phone app can inform how much energy particular farm equipment uses. Sensors placed in the field provide information on the rate of grass growth. These kinds of data help farmers in making day-to-day decisions. Sensor technologies were deployed through Corca Dhuibhne 2030's Sustainable Innovation Pilot under the EU Ploutos project which is enhancing sustainability in the agri food sector.
The final leg of the bus-trip for the Green Party TD was on to Dingle town. On arrival at Dingle Hub he was introduced to a Corca Dhuibhne 2030 initiative that is in development, the Sustainable Mobility Pathfinder Project. This is a pilot project whose primary concern is decarbonising rural transport by identifying and providing realistic alternatives to private car journeys.
Dingle Hub also showcased a pathway to developing an Anaerobic Digestion facility on Dingle Peninsula which could solve multiple climate challenges as well as delivering products like bioenergy that can fuel vehicles.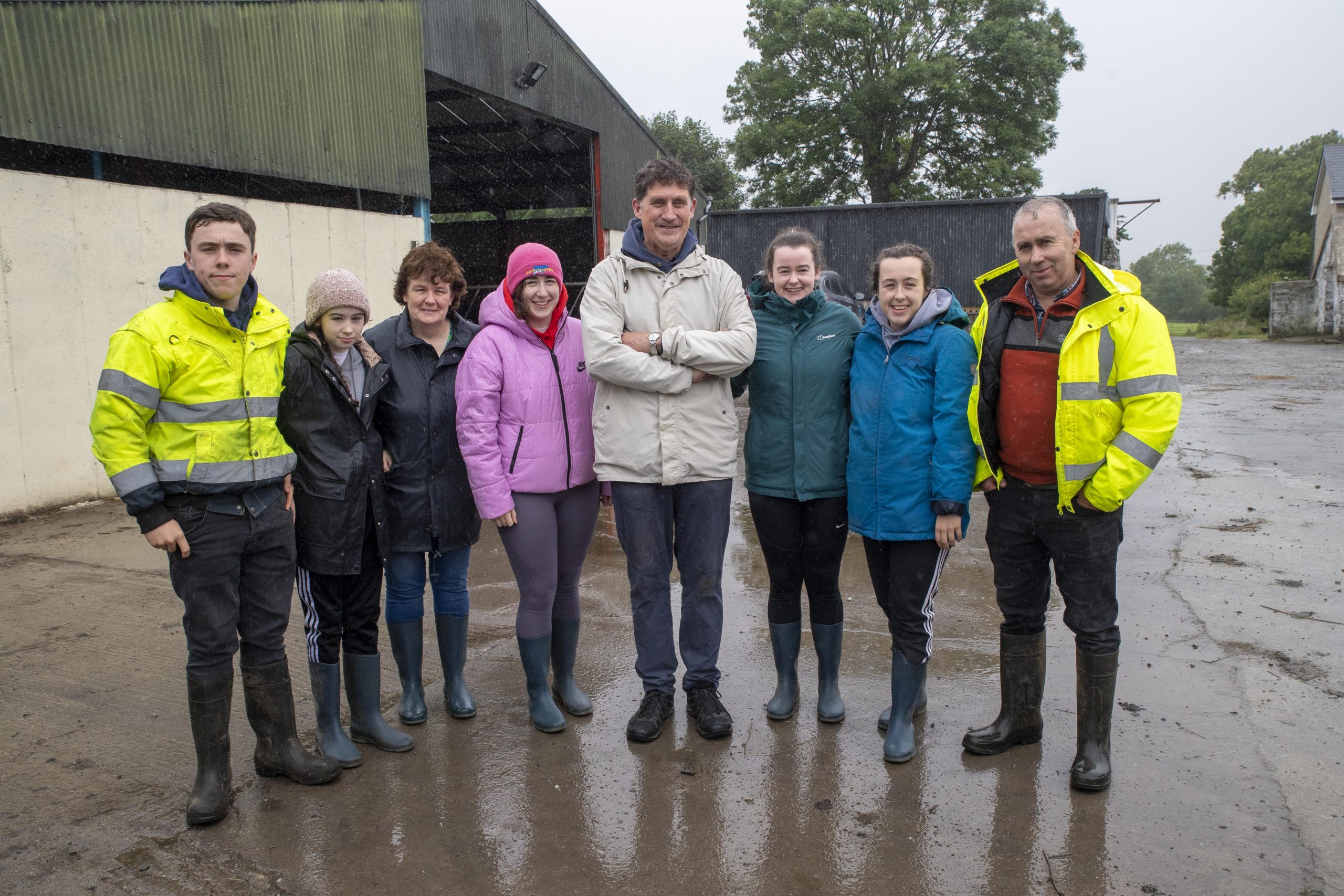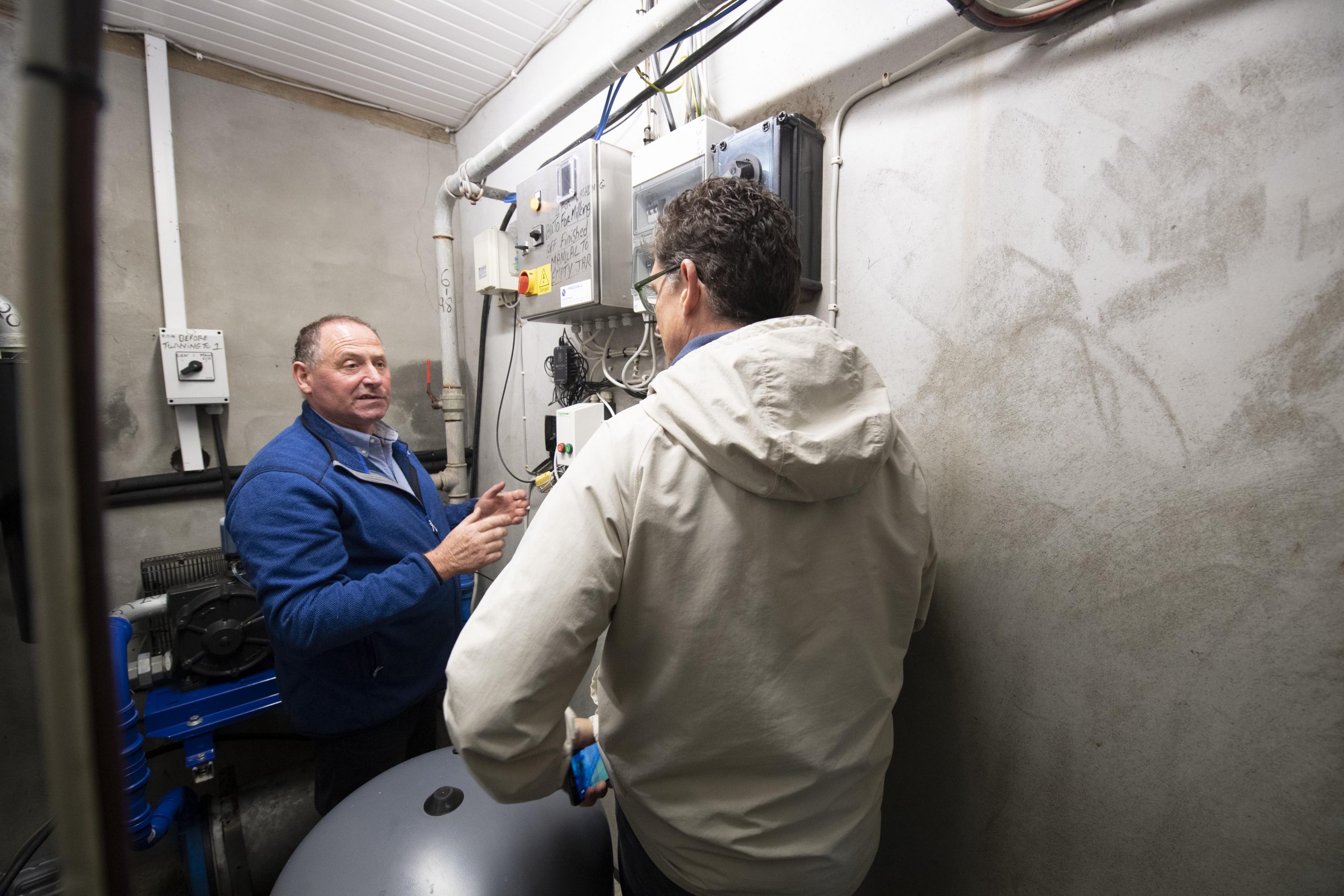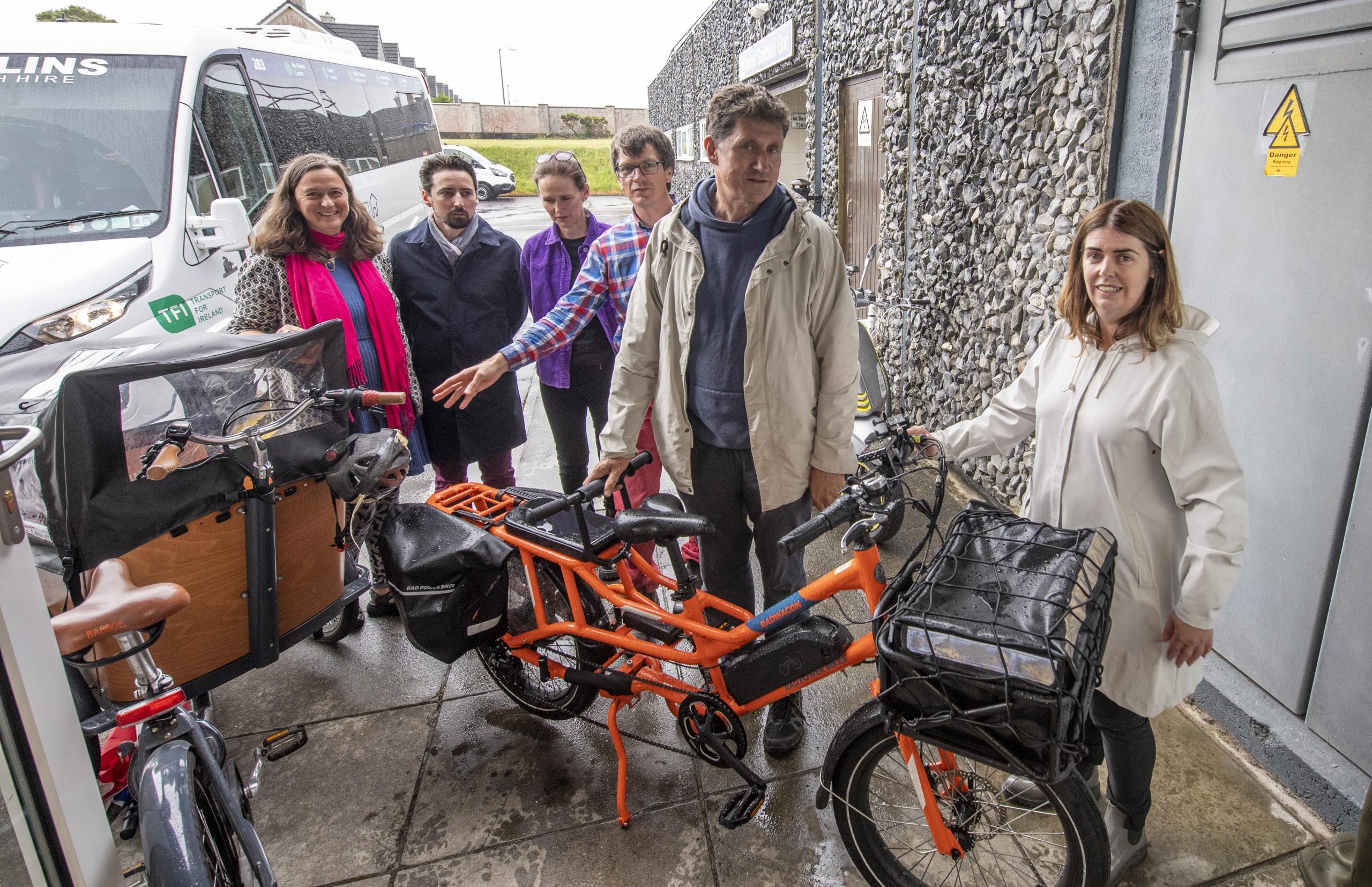 The soon to be launched association 'Bia Dingle – Corca Dhuibhne Food Network' also had the opportunity to tell Minister Ryan about their brand 'Bia Dingle' which tells the food story of Dingle Peninsula. This network aims to make Corca Dhuibhne's food community stronger, better, and more sustainable through collaboration while celebrating the area's food history and heritage.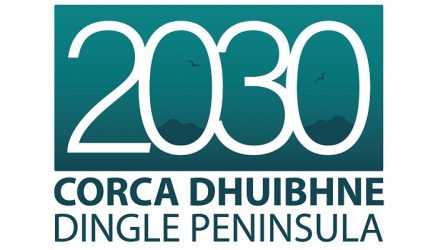 Feature Project
Dingle Peninsula 2030 is a multi-partner initiative based on the Dingle Peninsula, in Co. Kerry. It involves the Dingle Creativity and Innovation Hub, ESB Networks, the MaREI Centre, and North East West Kerry Development (NEWKD).
Find out More