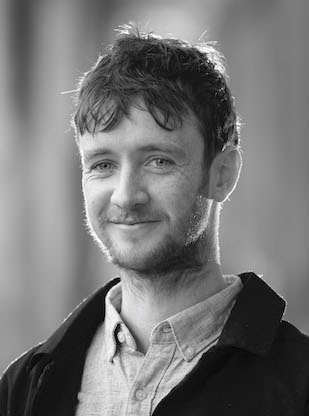 Evan Boyle
Post Doctoral Researcher
Researchers
UCC
Energy Transition, Climate Action
Energy Policy & Modelling
OVERVIEW
Evan is a postdoctoral researcher with the Department of Sociology and Criminology, University College Cork and the MaREI Centre. His research focuses on community engagement and transdisciplinary approaches to sustainability. Currently, he is investigating community engagement approaches for infrastructure development in both Ireland and Internationally.
He has recently published work in International Political Anthropology, Energy Research & Social Science, and Local Environment. In addition, he has recently contributed a book chapter to Metaphor, Sustainability, Transformation (2021) published through Routledge. Throughout his PhD, he applied action research methods for the investigation of a multi-stakeholder approach to the socio-technical transition to a low-carbon society in a regional context, in collaboration with the Dingle Peninsula 2030 initiative. He has also been active in the Imagining 2050 project, and has been involved in lecturing/tutoring roles within the Department of Sociology and Criminology for the past five years, covering a range of topics including Social Theory, Sociology of Community, and Sociology of the Environment.
Research Interests: Transition management, multi-stakeholder/ collaborative processes, institutional transformation/ innovation, community engagement, infrastructure development.
CURRENT ACTIVITIES
The project will entail an impartial analysis of EirGrid's evolving public engagement processes, based on a mapping of actors, and a framework to codify different elements of existing strategies. This approach will simultaneously offer guidance and suggestions throughout the consultation and engagement process lifecycle, seeking to improve both engagement processes and outcomes. This includes the completion of comparative case study in Ireland and France drawing insights from the Celtic Interconnector Project and an exploration of the community benefit-funding programme, which presents promising opportunities for communities to build and enhance their lead role as change agents at local level. Community benefit funding offers the potential to work alongside a community in receipt of the funding to investigate the process using an engaged research approach. This can be done collaboratively with a view to fully understanding and realising the opportunity and enabling the community to develop initiatives within the three-strand approach to community benefit, focussing on sustainability. Complementing this analysis, the project will also investigate innovative deliberative democracy instruments and processes with specific attention to aspects involved in promoting well-informed, equal and inclusive interactions that enhance energy citizenship. 
Project Outputs:
Completion of literature review on engagement practices in electricity grid system change.  

Map of public roles in energy grid system change, outlining links and connections with EirGrid's public engagement. 

Drawing insights and lessons from EirGrid's deliberative engagement processes to enhance energy and climate action citizenship. 

Workshop on multidimensional evaluation strategies 

International case study analysis 

Analysis to assess the potential impact of interventions around community benefit with a view to informing policy and practice in this area 

Policy and practice briefs relating to analysis and insights gained