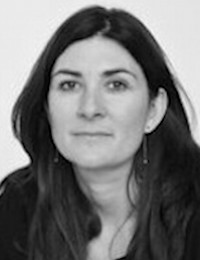 Ciara Ahern
Title: Funded Investigator
Role: Researcher
Location: TU Dublin
Email: ciara.ahern@tudublin.ie

OVERVIEW 
Engaged in energy and building research, particularly building stock energy modelling,  Energy Performance Certification and energy policy, heat pumps, and the Irish housing stock.
CURRENT PROJECT
Robust real-time energy stock modelling using AI and Machine Learning applied to EPC databases.
BACKGROUND
Residential stock energy modelling, the default effect and statistically relevant modelling data
Thermophysical characteristics of the Ireland's housing sector
Integration of heat pumps to retrofitted dwellings
Vernacular and current thermal characteristics of the residential sector in Ireland
Energy Performance Gap
Deep Retrofit
Optimsiation of Heating Systems
FURTHER INFORMATION
 Further information about Ciara can be found on Research Gate, LinkedIn and Google Scholar.
Research Areas