Achievements of the Celtic Seas Partnership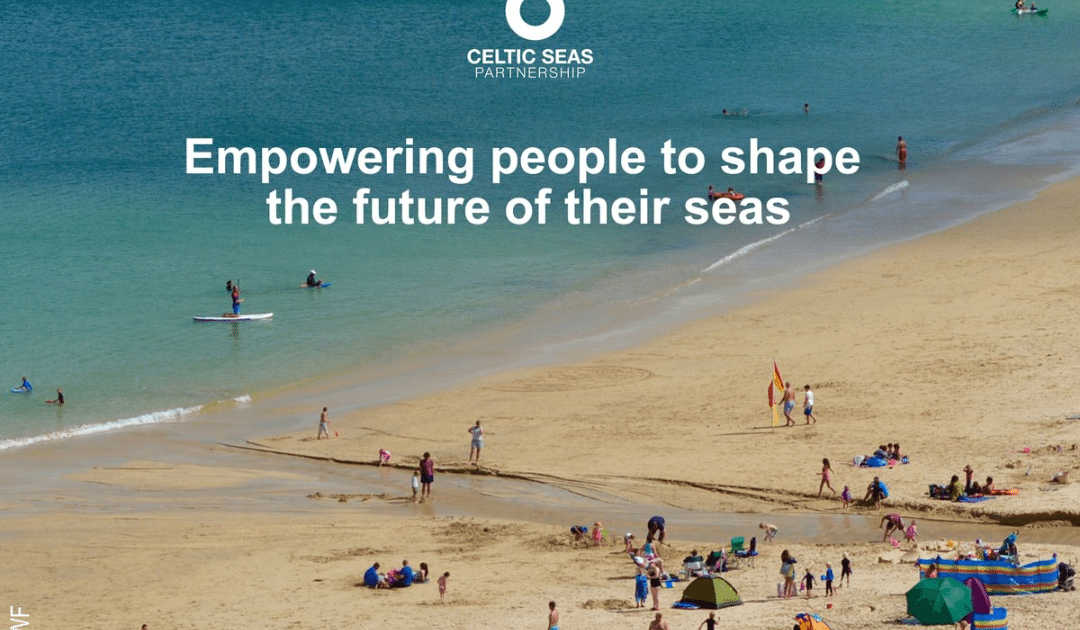 By Sarah Twomey
The Celtic Seas Partnership was an international project funded by LIFE+, the EU's funding instrument for the environment. It brought together, governments, sea-users and scientists to find new ways of managing the marine environment to secure a sustainable future for our valuable marine economy and to protect our precious seas.
Over the past four years, the WWF-led Celtic Seas Partnership has been bridging the links between marine stakeholders and policy, building key relationships and developing a toolbox of resources to support the management of the Celtic Seas. University College Cork's MaREI Centre coordinated the stakeholder engagement activities in Ireland through a series of two national and three international workshops from 2013- 2016. The final event took place in Croke Park, Dublin in October 2016, attracting over 100 delegates representing a wide range of sectors across the Celtic Seas.
Key achievements include:
influencing the Governments' Programmes of Measures for the Marine Strategy Framework Directive in Ireland, the UK and France
scenarios developed with stakeholders for the Future Trends study are being used by the Marine Management Organisation as the basis for their own future
scenario work for Marine Spatial Planning around England
evaluation of the project identified that what people valued most about the project was the unique opportunity to meet and work with others from different sectors and different countries. The project also helped to improve people's understanding of marine policy and to empower them to get involved in shaping policy. This has created a better environment for implementing the policy which should in turn bring environmental improvements
Through the active involvement of stakeholders representing government, industry and civil society from Ireland, the UK and France, the project recently launched a host of resources to support the implementation of integrated approaches to our seas. Examples of these outputs range from guidance documents such as Guidelines for Planning Authorities and Engaging stakeholders in regional marine policy, an interactive website exploring Future Trends, a Celtic Seas Information Portal and a series of videos showcasing a range of locations across the Celtic Sea, as well as Irish stakeholders including Cork-based Richard
Cronin (Dept. of Housing, Planning, Community and Local Government) and Dublin-based Catherine Barrett (BIM).
Celtic Sea Partnership: http://www.celticseaspartnership.eu/
This article appeared in the Summer 2017 edition of Inshore Ireland