Beaufort Building to Officially Open (July 3rd, 2015)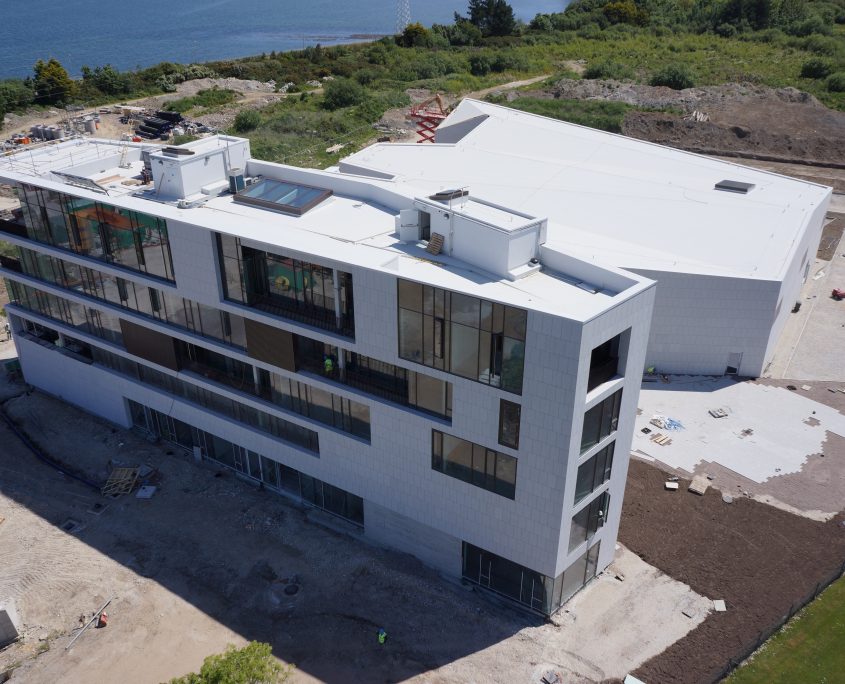 July 3th, 2015 – MaREI's new headquarters at University College Cork's (UCC) Beaufort Building in Ringaskiddy, Co. Cork, will officially open on the 11th July 2015, representing an investment of €15.2 million from the Irish State and private investment. The Building covers some 4700m2 across five floors, and has provision for 135 researchers and support staff in offices and across a suite of start-of-the-art test tanks and dedicated workshops. This key national infrastructure will also house the LIR National Ocean Test Facility.
The Beaufort Building, located adjacent to the National Maritime College of Ireland, is a major extension of the University's Environmental Research Institute (ERI) and will be UCC's flagship presence on the IMERC Campus. The facilities comprise a 2,600m2 tank-hall which will house four different wave tanks and a suite of electrical test infrastructure, alongside scientists and engineers engaged in cross-disciplinary research covering a range of fields such as Marine Renewable Energy, Marine and Coastal, and Sustainable Energy Research.