Carbon Literacy Training for UCC staff and students
November 8, 2022 5:00 pm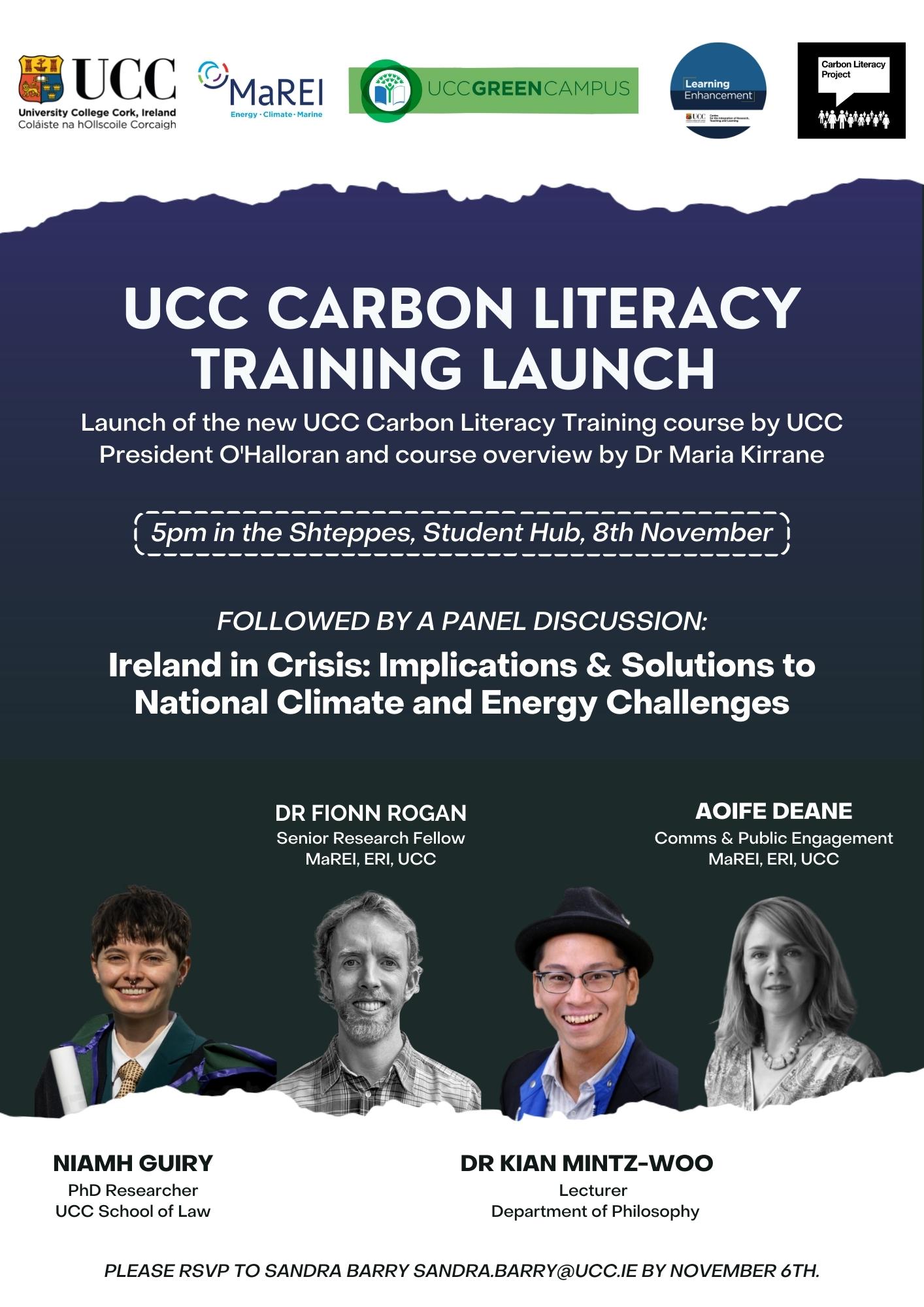 UCC Green Campus are launching the first ever University College Cork Carbon Literacy Training course!
Join us next Tuesday for the launch and a panel discussion on Ireland's climate and energy crisis.
Carbon literacy is defined as "an awareness of the carbon dioxide costs/ impacts of everyday activities, and the ability and motivation to reduce emissions, on an individual, community and organisational basis."
This course will open to all UCC students and staff to enroll in.
It is made up of 5 modules that will walk you through climate science, climate justice, carbon footprints, mitigation and adaptation, and how to take action.
Modules 1 and 2 are online via Canvas and Modules 3-5 are interactive workshop sessions.
Please RSVP to Sandra Barry – E: ei.ccu@yrraB.ardnaS by the 6th November.
So what is the @UCC Carbon Literacy Training all about?
So what is the @UCC Carbon Literacy Training all about?

Find out what carbon literacy means, why it's important, and how we used UCC expertise and Cork case studies to make this course rich with local perspectives and knowledge ? @MaREIcentre @UCC_CIRTL @Carbon_Literacy pic.twitter.com/UUkCnb2ehz

— UCC Green Campus (@GreenCampusUCC) November 3, 2022