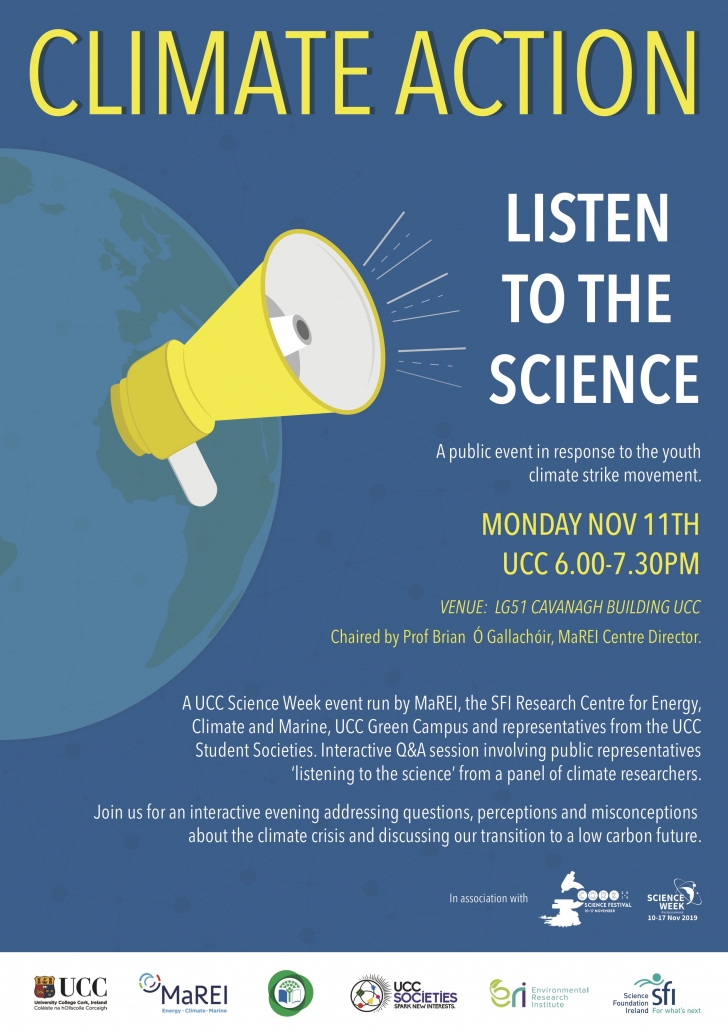 A public event in response to the youth climate strike movement.
MONDAY NOV 11TH
UCC 6.00-7.30PM
VENUE: LG51 CAVANAGH BUILDING UCC
Chaired by Prof Brian Ó Gallachóir, MaREI Centre Director.
A UCC Science Week event run by MaREI, the SFI Research Centre for Energy, Climate and Marine, UCC Green Campus and representatives from the UCC Student Societies. Interactive Q&A sessions involving public representatives 'listening to the science' from a panel of climate researchers.
Join us for an interactive evening addressing questions, perceptions and misconceptions about the climate crisis and discussing our transition to a low carbon future.