CREDENCE Project Funding Announcement at SFI Science Summit
CREDENCE Project Funding Announcement at SFI Summit
One of three US-Ireland international partnership awards that were announced by Science Foundation Ireland and the National Science Foundation in the US.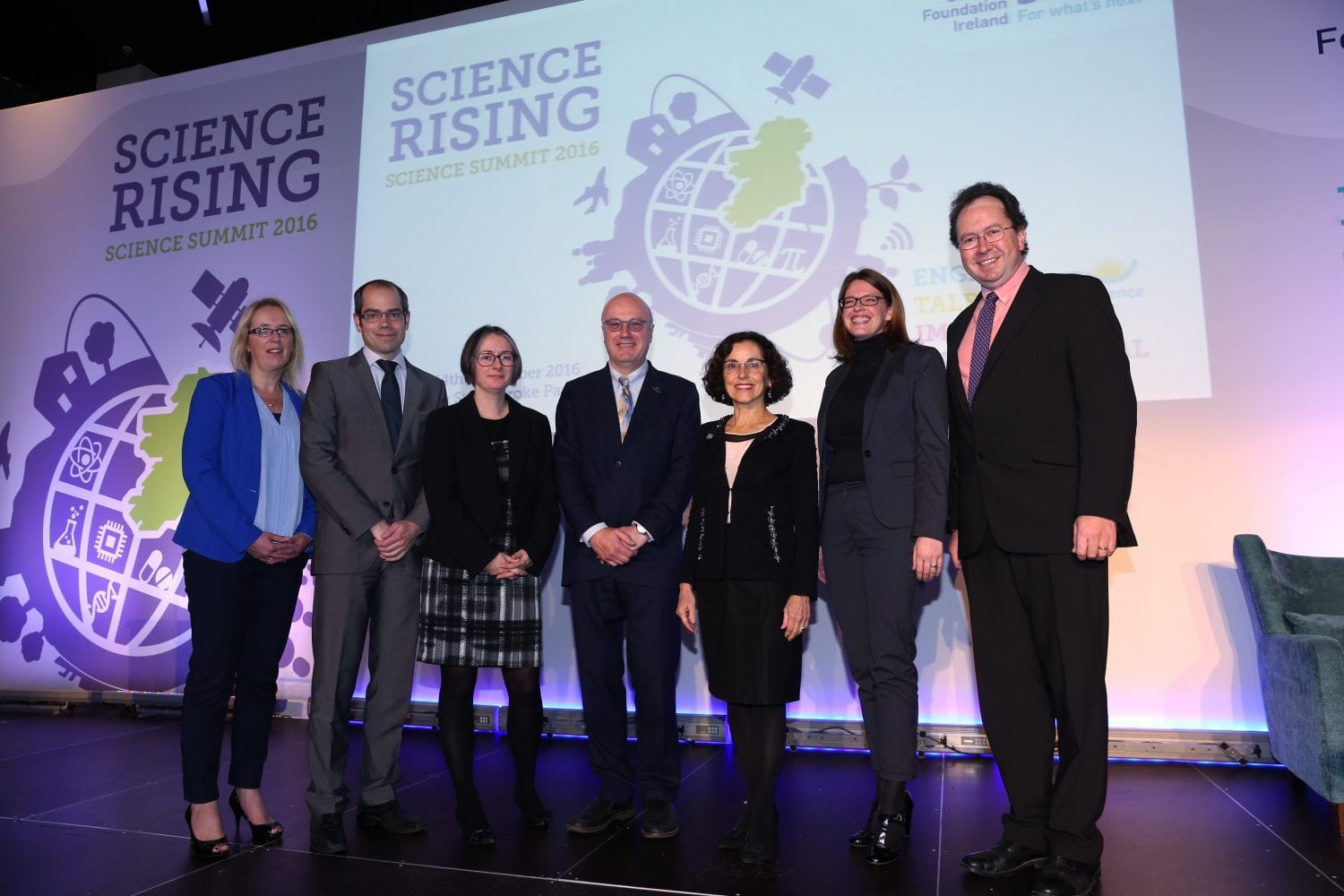 Science Foundation Ireland and the National Science Foundation in the US announced an award of €2m in funding for a renewable energy research project that will be undertaken by the MaREI Centre in Ireland in collaboration with the FREEDM Centre in the USA, and Queens University Belfast in Northern Ireland. The funding is one of three US-Ireland partnership awards that were announced at the SFI Science Summit in Dublin on November 14th 2016.
The CREDENCE – ‐Collaborative REsearch of Decentralisation, ElectrificatioN, Communications and Economics project is the first Centre-to-Centre Awards on renewable energy that has been funded under the US–Ireland Research and Development Partnership programme. The project will explore two key dimensions of the shift to a renewable based energy system, namely to what extent will energy systems be electrified (exploring how much of our future heat and transport energy needs will be met with electricity as opposed to other options, i.e. renewable heat and transport) and what are the optimal levels of decentralisation for future energy systems? In addition to exploring optimal levels of electrification and decentralisation, the project will also investigate how communication technologies and socioeconomics can enable the transition towards these optimum levels.
Each partner will contribute to a specific area of the project. MaREI will lead the energy systems modelling efforts at UCC, ESRI provides insight into socio-economic aspects, FREEDM will bring expertise on distributed energy management solutions and systems-level theory, modelling and control, and EPIC-QUB will lead the communication-centred activities. In addition, the project will draw on industry support from EirGrid, Ervia, ESB, ABB, Glen Dimplex, NIE, AES, Duke Energy, who have committed to providing data, provision of expert advice and hosting graduate students working on the project.
The overarching goal of the proposed work is to establish a new approach, beyond the current state of the art, that will transform how we view, challenge and solve the energy transition. The announcement of this project could not be more timely. The latest data from the World Met Office indicates that global temperatures for January to September 2016 were approximately 1.2°C above pre-industrial levels. We achieved a historic global political agreement last year in Paris to limit global warming to well below 2°C and continue all efforts not to exceed 1.5°C. So, our target is not to exceed 1.5°C and we're now at 1.2°C. This highlights the scale of the challenge facing us and the urgency associated with delivering on the energy transition. This research project will help inform this transition.