JOB: Dingle Peninsula 2030 Community Engagement Coordinator
As part of the Dingle Peninsula 2030 initiative, the Dingle Creativity and Innovation Hub is looking to employ a multi-skilled, open-minded and innovative Community Engagement Coordinator, with experience of working at community level and an appreciation of the challenges and opportunities posed by climate change, the energy transition and sustainable development.
The successful applicant will drive, support and enable local participation in the sustainable low carbon development of the Dingle Peninsula.
The role will include the following:
Supporting new and existing Dingle Peninsula 2030 climate action and sustainability projects, particularly through their early stages
Involving more members of the local community, beyond those already engaged
Developing networks and groups through which to disseminate learnings and enable further engagement
Sharing learning nationally with other communities and stakeholders
Establishing and managing a media and marketing sub-group to promote the work of Dingle Peninsula 2030 and the sustainable development of the area, and to maintain the website
Keeping abreast of relevant government initiatives and heightening awareness of opportunities
Developing the networking and engagement infrastructure to enable the creation of new sustainable businesses
Attending meetings and preparing the necessary reports to support project management requirements
Community development training and experience, or the equivalent, is required. Additional qualifications and/or experience in sustainable development and climate action would be an advantage.
The position is full-time for a period of 30 months. The salary range is €42,000- €48,000, depending on experience
For a more detailed job description and information on Dingle Peninsula 2030, please visit the website here.
Please send your CV with a cover letter outlining your interest in, and suitability for, the job to Deirdre de Bhailís, Manager of the Dingle Hub, at moc.buhelgnid@sboj
Closing date for applications is 5pm, Friday 5th March 2021
Interviews will be held during the week of 22nd March 2021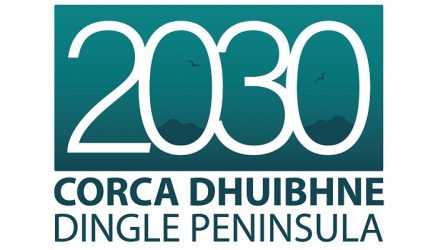 Feature Project
Dingle Peninsula 2030 is a multi-partner initiative based on the Dingle Peninsula, in Co. Kerry. It involves the Dingle Creativity and Innovation Hub, ESB Networks, the MaREI Centre, and North East West Kerry Development (NEWKD).
Find out More