Community looks to a low‑carbon future – an ambitious project in west Kerry is helping locals to tackle climate change head-on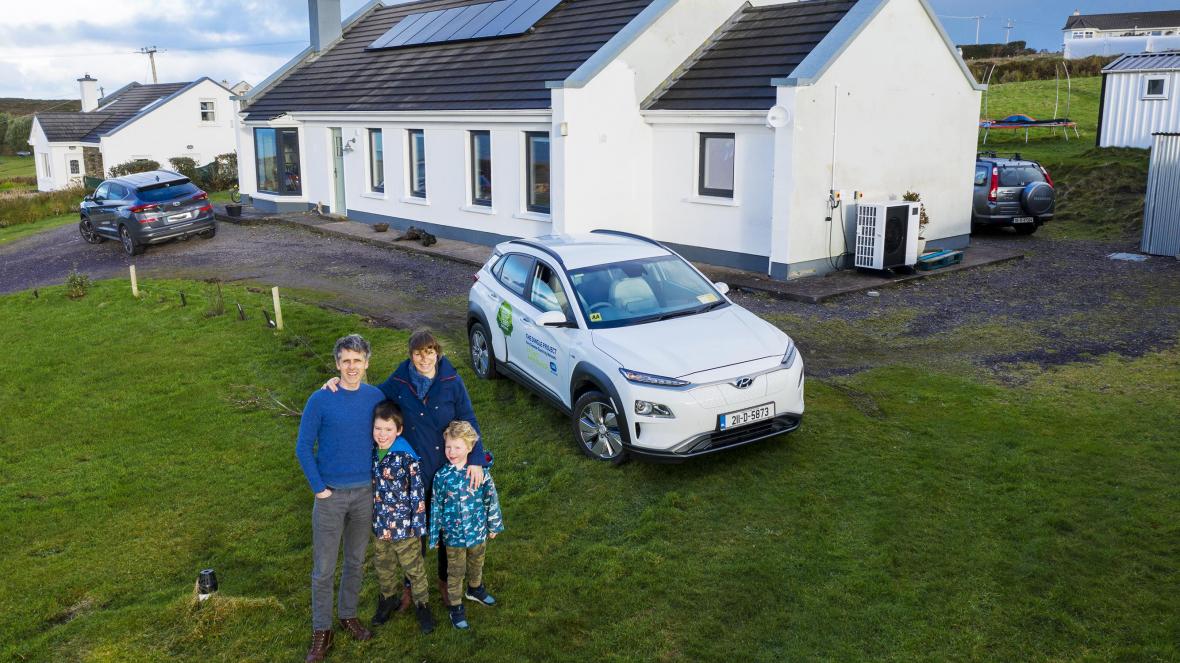 In the past year or so Rory McKeown and his wife, Bláithín Ní Ainín, have had solar panels installed on their roof, followed by a deep retrofit to their home that included insulation for the attic and walls. They've replaced all the windows and doors in their house and installed new radiators, removing an old oil burner and replacing it with an air-to-water heat pump. The family are one of a lucky few — chosen from a large number of applicants — to have their home retrofitted. Not only that, they have also been chosen to trial an electric vehicle for a year.
It's all part of Corca Dhuibhne/ Dingle Peninsula 2030, a community project involving local residents, farmers and companies that aims to turn the peninsula into a more environmentally friendly, low-carbon area.
Clare Watson of MaREI says it is hoped that Dingle Peninsula 2030 will prepare the area to reach climate targets.
"Part of our aim is that it should be beneficial for the people who live and work in the area and also for the economy," she says. "This will be achieved by retrofitting houses to make them more comfortable and geared up for weather events, encouraging the use of electric vehicles, listening to people's concerns and also preparing for the future as climate change is here, and we can't shy away from it."
Watson says people need to work locally to affect climate change.
"It isn't enough for messages to come from on high. People don't know how making [environmentally friendly] changes will impact them and many feel they will have to give up and change a lot in their lives. So the way to counteract this is to work with locals, listen to them and involve them on their own terms."
Read the full article in the Sunday Times HERE