Engineers Ireland – 2021 Endeavour Award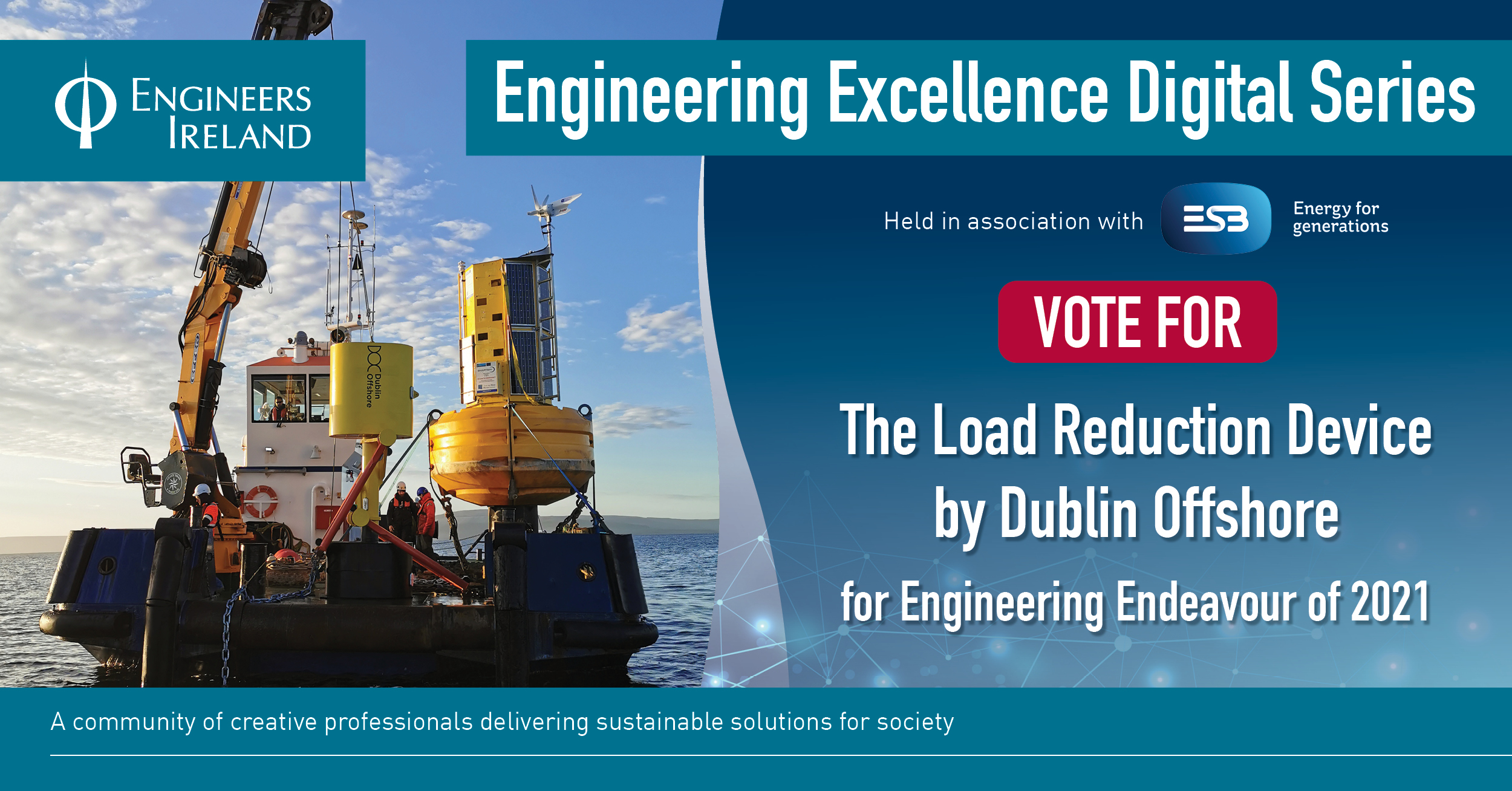 Engineers Ireland's Engineering Excellence Digital Series, held in association with ESB, shines a light on the creative ways Ireland's engineers seek to support and transform society. In addition to the engineering skill needed to deliver these projects in 2021, the series also highlights the engineers behind these projects and how their work benefits communities in Ireland and overseas.
Following a free-to-enter competition and judging process, five engineering projects were selected to represent the top engineering initiatives undertaken in the fields of innovation, sustainability, buildings and structures, and infrastructure in 2021. The sixth video in the series recognises Engineers Ireland's Engineer of the Year.
In addition to viewing the series, Engineers Ireland is also encouraging its 25,000 member engineers and the wider public to vote for their top engineering project featured in the series for the Engineering Endeavour of 2021 Award by noon on Friday, 10 December.
The Load Reduction Device by Dublin Offshore
The floating offshore wind market is predicted to grow to 70GW of installed capacity by 2040 but requires cost reduction to compete with fixed offshore wind. One major cost contributor in floating offshore wind development is the mooring system. The mooring system combined with installation accounts for 20% of the cost of floating offshore wind.

Dublin Offshore developed the Load Reduction Device to deliver step change cost reduction, to reduce the risk of mooring failure, and to bridge the gap between the cost of floating and fixed offshore wind.
Dublin Offshore's Load Reduction Device delivers mooring compliance using robust materials with a long track record in the marine environment. In addition to cost savings of over €300m for a 1GW project, the device delivers many secondary benefits, such as enabling the development of exposed sites, such as on the west coast of Ireland, where mooring costs driven by wave loading may not be economical. In addition, the device can eliminate the need for ground chain, saving over 1000 tonnes of steel per platform and eliminating the thrashing impact of the chain on the seabed, resulting in reduced environmental impact. Optimised moorings incorporating the load reduction device can also reduce the mooring spread by up to 90% allowing for reduced fisheries impact or reduced turbine spacing.
Click here to vote for The Load Reduction Device by Dublin Offshore.