ERBE Centre for Doctoral Training
Principal Investigator: Prof. Brian Ó Gallachóir
Email: ERBE@ucc.ie
ERBE represents an exciting partnership between MaREI (Ireland), University College London (UK), and the University of Loughborough (UK) that is funded through the SFI-EPSRC 'Centres for Doctoral Training' (CDT) Programme, and which aims to promote excellence in research through the training of cohorts of doctoral students and the fostering of collaboration between UK and Ireland based researchers.
ERBE will train innovative leaders with the necessary skills to transform the relationships between buildings and the energy system, providing sustainable, affordable, and healthy places to live and work. In order to achieve this, a whole system multi-disciplinary approach will be implemented that draws on the skills of each ERBE partner, involving the training of 68 students across five separate intakes.
Programme Information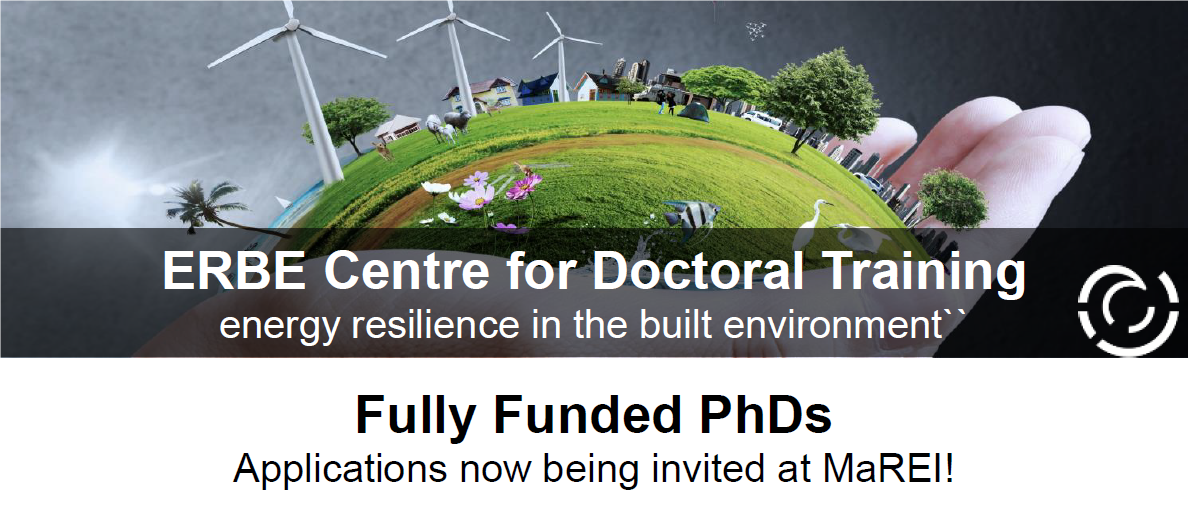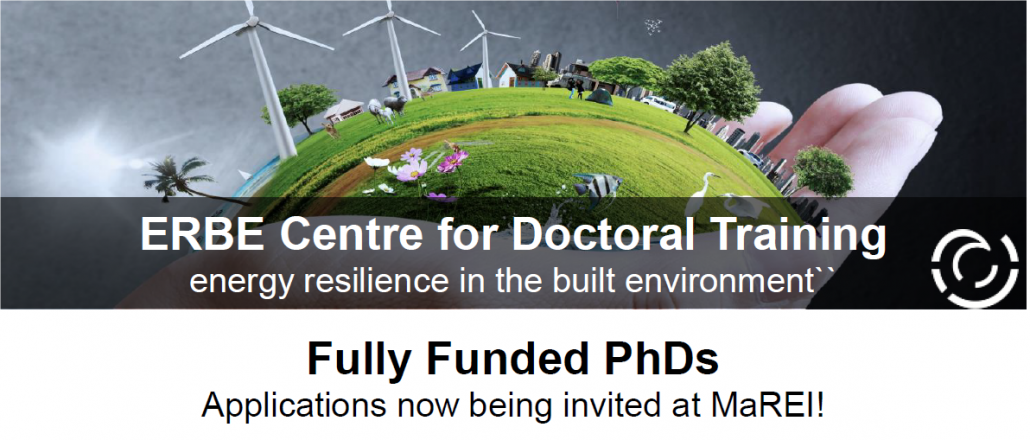 MaREI will train 18 PhD students in Ireland across five separate intakes, who will participate in a four-year integrated programme of energy demand research in a whole energy system context. You will be registered in one of MaREI's seven institutional partners, but will be co-supervised by a UK-based investigator, and will undertake an immersive six-month placement comprising taught modules at either University College London or the University of Loughborough during the first year of your studies. These modules have been co-created with partners from across industry, government, and academia, and will cover topics such as energy policy and society, energy data and analysis, building modelling, physics of the built environment, and socio-technical theory and methods, while you will also attain skills in areas such as researcher ethics, technical writing, and project management.
YOU CAN FIND FULL DETAILS OF THE PROGRAMME HERE: