FameLab: Talking Science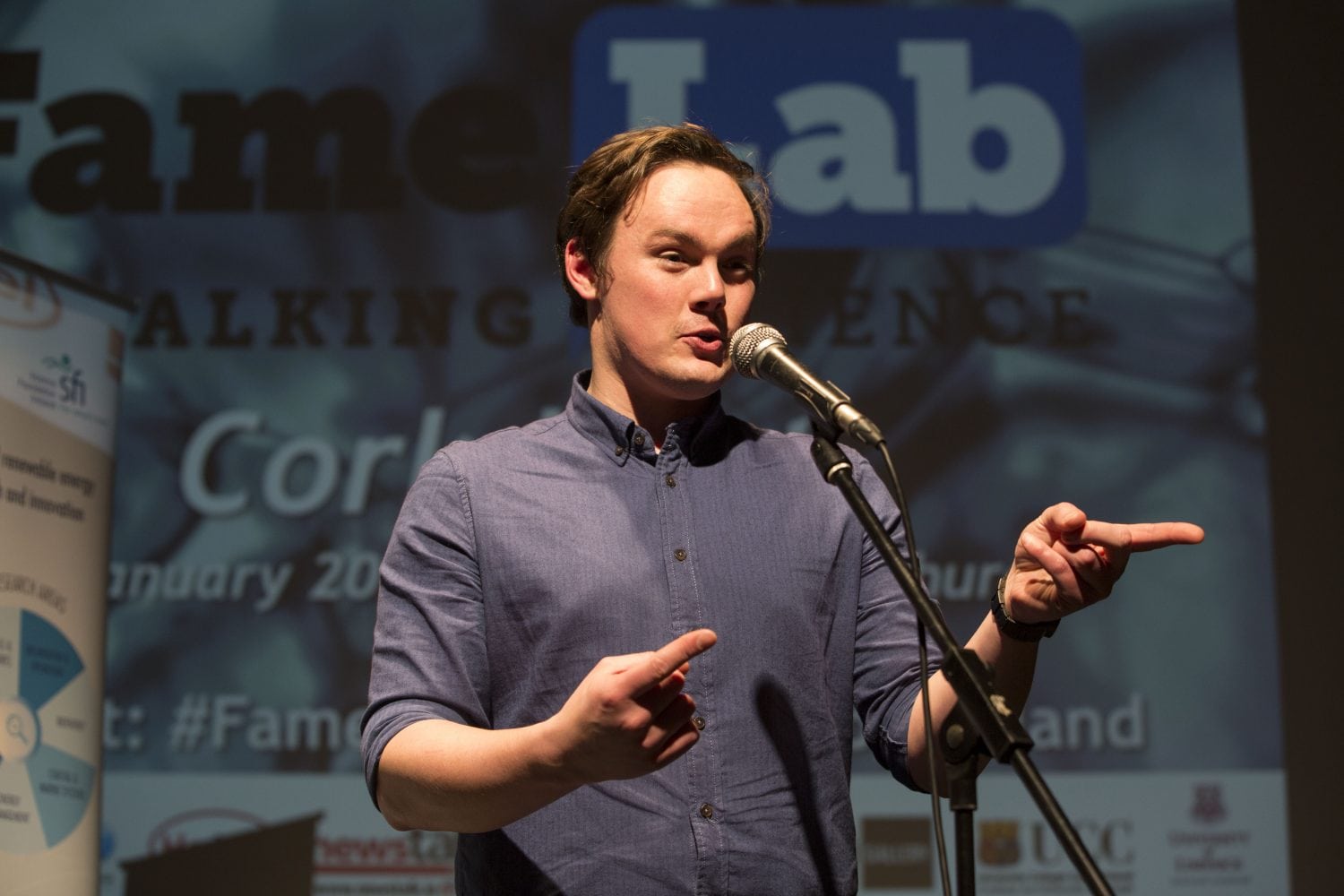 Famelab, the world's largest science communication competition, came back to Cork on Wednesday 25th January 2017 in the Triskel theatre, with MaREI's Ash Bennison winning the audience vote. Famelab competitors tell short and quirky stories from science and engineering on stage in a down-to-earth way, suitable for all, regardless of science background.
Ash's talk, entitled 'Seabirds go Shopping' was a firm favourite with the audience while the judges chose UCC's Danny Riordan and Marica Cassarino to go through to the national final.
You can view Ash's rather brilliant 3 minute talk on the MaREI Facebook page.
Shane McDonagh also represented MaREI and the Environmental Research Institute with his fascinating talk on synthetic natural gas!
Famelab Cork is a partnership between Tyndall National Institute, the APC Microbiome Institute, INFANT, IPIC and MaREI. Famelab is organized by the British Council in Ireland, with generous support from SFI Discover, CPL and Henkel.
For more information on the competition visit the website.