The MaREI Awards are a unique opportunity to highlight the great work being done by talented individuals in our research community. We wish to celebrate the excellent achievements of our community during 2019 and to date in 2020.
Please submit your nominations by 5pm on November 6th 2020.
The winners will be announced during the MaREI Symposium on November 27th.
Applications will be judged by an independent judging committee which will include representation from the MaREI Governance Committee, the EPE Advisory Committee, industry partners and MaREI Operations.
Award Categories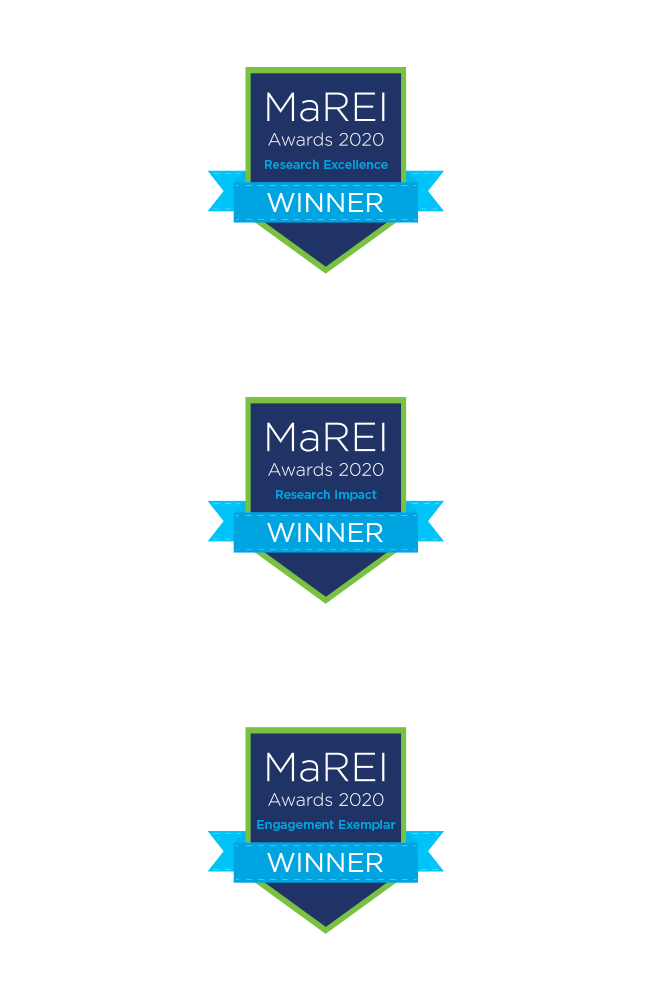 This award will recognise the accomplishments of a MaREI researcher who has contributed significantly to the advancement of science in the past year. Nominations should be based on a scientific breakthrough and / or an exceptional paper in 2019/2020.
Apply here.
This award will recognise a researcher who has made, or is making, an outstanding contribution to research impact, in terms of informing policy, supporting industry or empowering society. Research impact can be defined as "the demonstrable contribution that excellent research makes to society and the economy".
Apply here.
This award aims to recognise exceptional contributions made by MaREI researchers and/or support staff to civic or stakeholder engagement. It recognises researchers who successfully engage with audiences beyond the scientific community, and do so in effective and novel ways. The focus is on a significant engagement achievement in 2019/2020 that may be categorised in terms of
Excellent Communication: that informs and inspires the public about research.
Meaningful Consultation: for projects that have engaged in two-way dialogue and incorporated public views.
Successful Collaboration: for engaged research projects that have involved collaborating with citizens, communities or the wider public, leading to co-generation of knowledge, solutions and citizen science.
Apply here.
Click here to read the terms and conditions.