Lunch and Learn, Hot Topic EPA Report 431
July 14, 2023 1:00 pm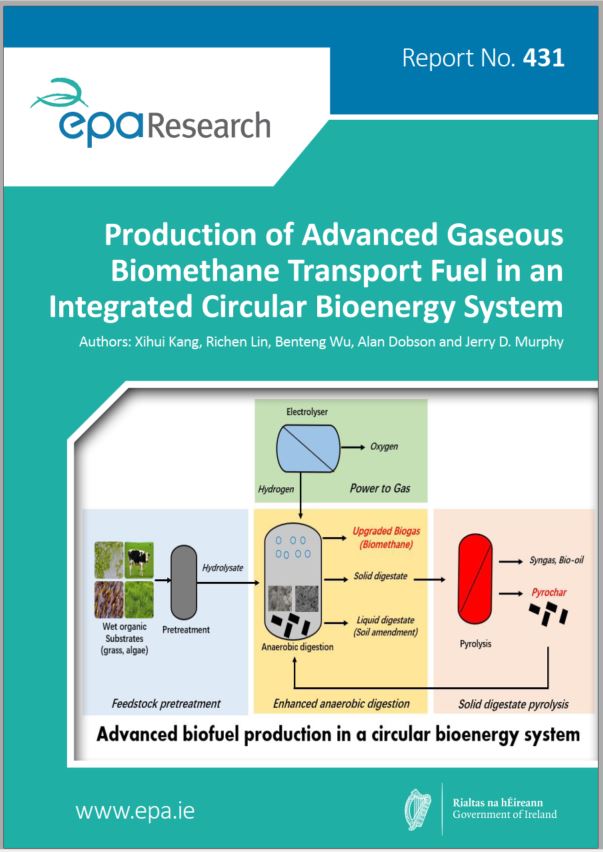 On Friday the 14th July Prof Richen Lin and Prof Jerry Murphy of the MaREI Centre in The Environmental Research Institute (ERI) UCC, Ireland will present a synthesis of their latest circular economy, energy, and environmental systems work funded by the EPA, entitled: "Production of Advanced Gaseous Biomethane Transport Fuel in an Integrated Circular Bioenergy System".
You can listen to this presentation which starts at 13:00 Irish Summer Time Friday 14th July (and finishes by 13:30) by clicking here.
Report Summary: Transport is by far the largest source of energy-related CO2 emissions in Ireland. This highlights the need for a rapid transition from a linear fossil fuel-based economy to a bio-based economy that treats waste as a commodity, reduces GHG emissions, sequesters carbon and produces biofuels, biofertilisers, and bioproducts. The aim of the Advanced Gaseous Biomethane project was to develop an integrated system that produces biomethane using biomass to fuel the transport sector cleanly and support Ireland in achieving key emissions targets.