MaREI and ICORSA are awarded €4.5m EU funding for two ambitious Horizon 2020 projects
MaREI and ICORSA are awarded €4.5m EU funding for two ambitious Horizon 2020 projects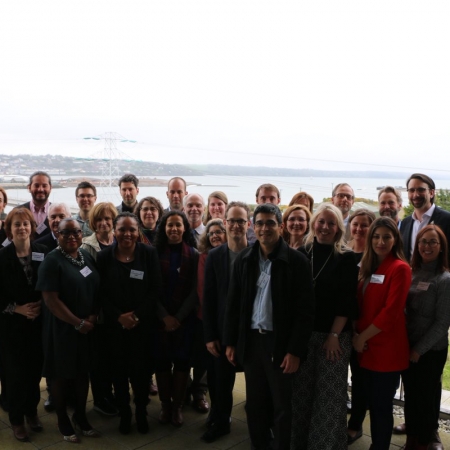 After two decades of European initiatives to promote "Responsible Research and Innovation" (RRI) in academia, R&D organisations and industrial research, this summer, MaREI, the Centre for Marine and Renewable Energy at University College Cork and ICORSA (International Consortium of Researcher Staff Associations) have won two Horizon 2020 projects, collectively worth €4.5 million to research, develop and implement RRI.
The first project RRING, which stands for 'Responsible Research and Innovation Networking Globally' will see MaREI together with ICORSA, UNESCO and 20 other international partners tasked with developing a set of internationally approved guidelines, that promote RRI in all spheres globally.
RRING will aim to ensure that research worldwide adheres to a set of principles that ensures all future research is conducted in a sustainable and ethical way, good for society, and good for communities of people globally. The project will develop policy guidelines and standards to ensure research and innovation standards align with, for example, the United Nations' Sustainable Development Goals (SDGs), as well as ethically agreed standards worldwide.
The EU has five priority areas (better known as 'pillars' or 'keys') they wish to promote in relation to RRI principles. These are: gender, science education, public inclusive engagement, ethics, open access with governance as the overarching key. The objective of RRING is to compare RRI practices in other regional locations worldwide with the 5 European RRI keys, with the aim of informing the European Commission of best practice.
Finally, RRING intends, as a tangible output, to create a global RRI network, which will be the sustainable vehicle for continued advancement of adopting RRI principles within all areas of endeavour. ICoRSA will lead the development of this global initiative, ensuring that researchers at all times have a voice in the development of this important initiative and network.
The second project GRRIP (Grounding RRI practices in research performing organisations) will focuses on creating RRI action plans for 5 marine and maritime research institutions. MaREI will be one of the recipient institutions of such a plan (the first in Ireland), as well as 4 other European marine and maritime institutions. The MaREI case study will be a template for other institutions in Ireland to adopt and will pay particular attention to public engagement in all stages of governance (from RRI strategy creation to implementation and evaluation). It is anticipated that inclusive engagement will increase innovation in terms of co-creation and social innovation. This is an ambitious project, but one that UCC's MaREI is proud to develop and lead.