MaREI researchers amongst those most cited worldwide
MaREI Director Jerry Murphy ranked amongst most cited researchers worldwide
MaREI ranked amongst most cited researchers: developed for ShanghaiRanking's Global Ranking of Academic Subjects 2016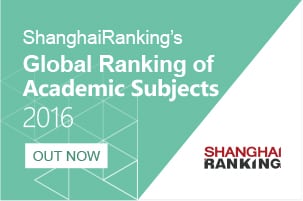 MaREI director Professor Jerry Murphy based in the Environmental Research Institute in UCC was ranked amongst the most cited researchers worldwide according to ShanghaiRanking's Global Ranking of Academic Subjects 2016 by Elsevier. Professor Murphy featured in the Civil Engineering category while MaREI researcher Prof Henry Curran at the Combustion Chemistry Centre in NUI Galway was amongst those most cited in both the Energy Science & Engineering and the Mechanical Engineering categories.
The prestigous rankings highlight the world class research being carried out by the MaREI Centre and its partner institutes.
Professor Murphy is Director of the MaREI Centre and Principal Investigator in Bioenergy Research. He is also the Vice Director of UCC's Environmental Research Institute and Professor of Bioenergy and Biofuels in the School of Engineering in UCC. Jerry is the Leader of the International Energy Agency (IEA) "Energy from Biogas" Task and he has served with IEA Bioenergy since 2007 and in this role has edited a book and written a number of reports. Jerry's particular research focus is on second and third generation gaseous biofuels including for algae biofuels, power to gas concepts, and life cycle analyses of various biofuel systems. He has published ca. 100 peer review journal publications; according to Google Scholar his work has been cited over 4000 times with a H-index of 33. His full bio, research grants and publications list can be found on his UCC Research Profile.
Professor Curran is a Funded Investigator in MaREI and director of the the Combustion Chemistry Centre at NUI Galway. His research interest lies in the study of the chemistry of how fuels burn in combustors in order to increase efficiency and reduce emissions for a cleaner world. 92% of the world's energy demand is currently being satisfied through the burning of fossil fuels such as oil, coal and gas, in order to provide electricity, heat homes and fuel transport. In Ireland the situation is even more pronounced with about 98% of energy provided by fossil fuel combustion, of which nearly 90% is imported from countries as far away as Russia and Columbia. In addition, fossil fuel resources are finite and so alternative energy sources are becoming increasingly important. An understanding of how all fuels, both fossil and biofuels, burn at a molecular level with regards to the nature and speed of the chemical reactions that take place, together with the associated energy release and fluid flows is fundamental in designing cleaner and more efficient combustion devices such as engines and gas turbines. His full bio and publications list can be found on his NUI Galway Research Profile.