Marine Energy Alliance – 2nd Call for Applications is open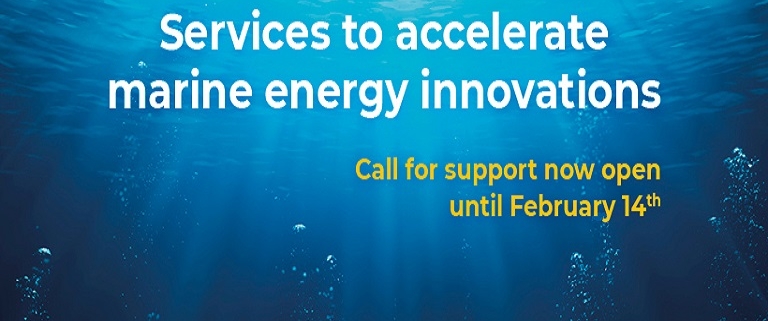 The Second Call for Applications of the Marine Energy Alliance (MEA) has opened.
Are you looking for support? Get yourself prepared to join this call. MEA aims to progress the technical and commercial maturity level of early-stage (TRL 3 – 4) marine energy technology companies with the overall goal of reducing the risk of device failure in subsequent demonstration phases.
The deadline to submit your Expression of Interest is Friday, February 14, 2020 at 17:00 (CET). Any applications received after that exact date and time will not be considered eligible.
Successful applicants passing the first stage are informed on the 2nd of March 2020 and will be sent a Request for Information in Stage 2.
For the applicants:
Here is a guidance document
The application form
Tailored services to support you
During the first call 22 companies were awarded and MEA is very much looking forward to new companies joining the alliance. Via MEA, selected marine energy technology companies will receive a suite of tailored expert services that will enable them to realize their ambitions and, more broadly, contribute to the coherent growth of the marine energy industry in general. MEA is a 4 year European Territorial Cooperation project running from May 2018 to May 2022.
The project has a total budget of €6 million and is supported by Interreg North West Europe, who provides €3.6 million of ERDF funding.
Through participation in MEA, companies will gain access to the project partners' world-leading expertise in marine energy development. Awarded companies will have the chance to work closely together with a transnational team of marine energy experts on both the technical advancement of their technology, as well as the development of their commercial strategy and business plans.
Each service offer is intended to put the company's technology and business firmly on the road towards successful commercialization.
More on MEA
The MEA consortium consists of 9 organizations from France, Ireland, the Netherlands and the United Kingdom. The MEA partnership is supported by 14 Associated Partners. These Associated Partners include regional development agencies, innovation clusters, expert marine energy organizations and industry associates from the North-West Europe region.
These organizations will assist the partnership in service delivery, while additionally widening outreach and stimulating cross-sectoral collaboration for the duration of the MEA project.