nTopology and EOS 2022 Responsible Part Challenge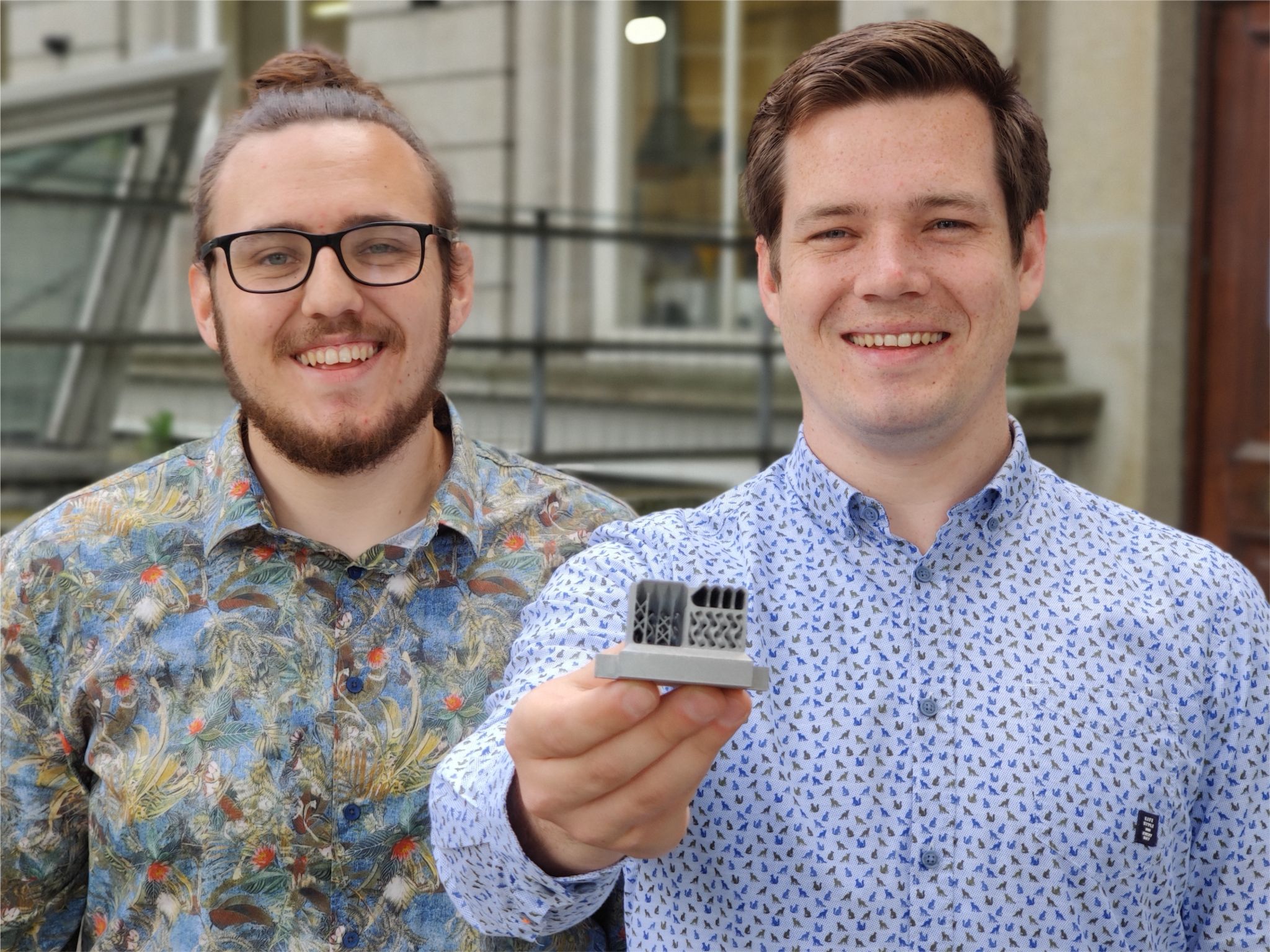 Congratulations to Eoin Oude Essink a PhD student at ERBE CDT, MaREI in TU Dublin and his brother Tadhg-Lorcan Oude Essink who were recently announced as the winners of the nTopology and EOS 2022 Responsible Part Challenge.
The challenge had an exceptional response from students from 28 colleges and universities across 16 countries, submitting diverse projects spanning engineering and product design to robotics and art.
Project Description: Triply Periodic Minimal Surface Inspired Heat Sink for Responsible Additive Manufacturing
We designed a heatsink for responsible manufacturing which can handle an asymmetric thermal load similar to that of a modern CPU while still fitting in a tower PC. The heat sink is designed for maximal thermal performance while remaining lightweight, meaning that all the material in the final design is necessary. The heatsink is designed with responsible manufacturing in mind, and as it is to be manufactured on one machine without any post-processing, therefore no material is wasted or removed at a later stage. Additional benefits are reduced manufacturing time, and manual labor as the part does not need to be transported to additional machines for post-processing.
Learn more here.