Offshore Renewable Energy Development Plan (OREDP II)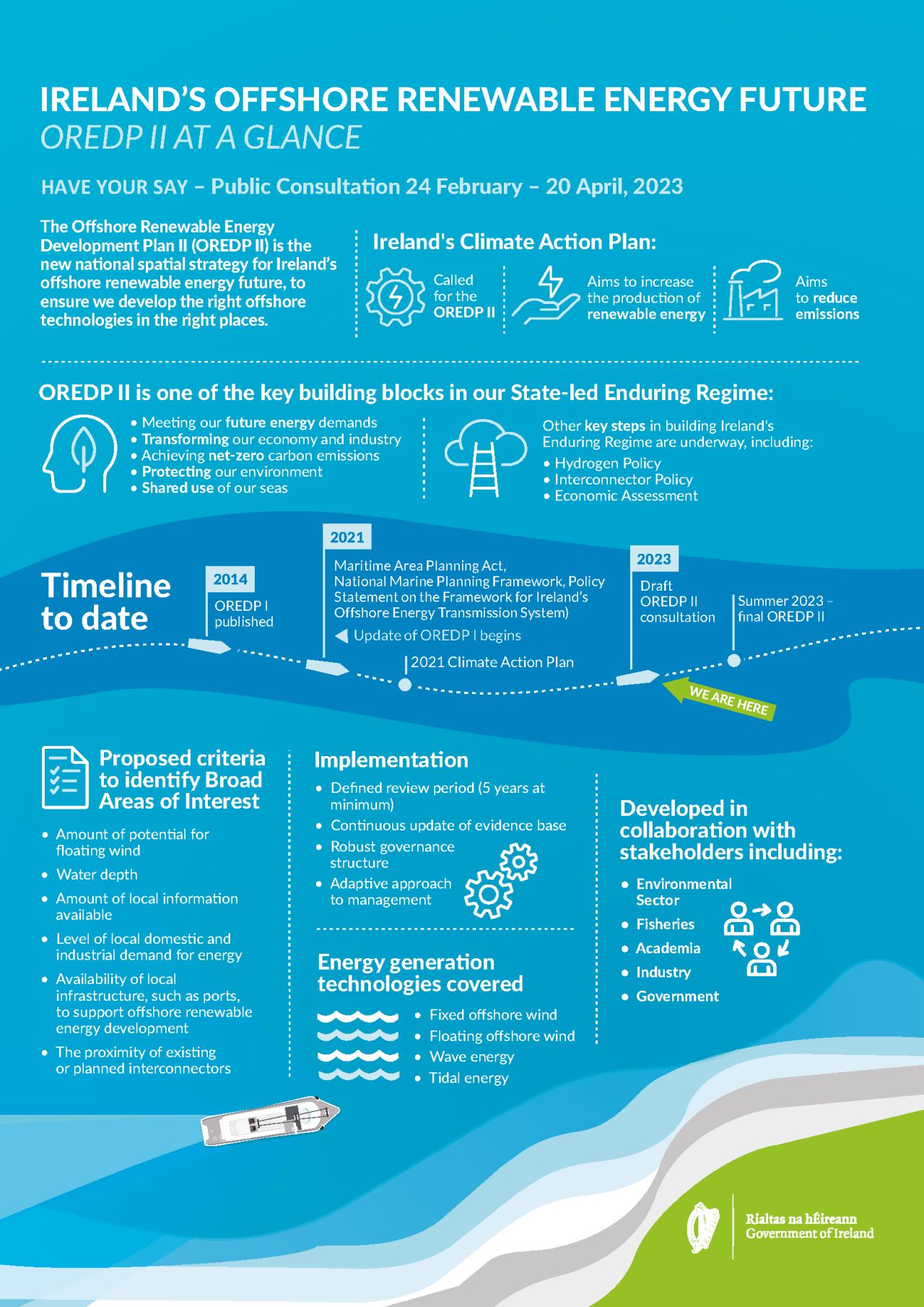 Minister Eamon Ryan launched a public consultation on the new draft Offshore Renewable Energy Development Plan – Ireland's new national spatial strategy for our offshore renewable energy future.
This is one of the key building blocks of the future, long-term model for the offshore renewable energy sector in Ireland. This long-term model and vision for offshore renewable energy in Ireland is called the Enduring Regime.
Under the Enduring Regime, the State will ensure that the economic, environmental and societal benefits of ORE are realised for everyone. This includes choosing the right offshore technology to use in the right places through the OREDP II. There are other key steps in building the enduring-regime such as the Hydrogen Policy, Interconnector Policy and Economic Assessment, which are currently being progressed.
Meeting our future energy demands
Transforming our economy and industry
Achieving net-zero carbon emissions
Protecting our environment
Shared use of our seas
For more information and to see the full draft, click here.
The online public consultation survey on this new OREDP II is open until 20th April 2023, click here for more information. There will also be a dedicated public consultation event at the Rochestown Park Hotel on Monday 6th March at 14:00 – numbers are limited you must pre-register for that event at here. At these workshops, participants will be introduced to the draft OREDP II, and have the opportunity to provide feedback on the draft plan through dedicated structured discussions on important elements of the plan.