Partnering for Engaged Research: Environment and Climate Action
March 29, 2023 9:00 am
Are you active in the environment and climate action space and looking to advance your project ideas through engaged research?
Join our in-person networking event and meet likeminded civil society organisations and researchers!
In collaboration with University College Cork, Access Europe is coordinating an in-person event on 29 March in Cork City that will bring together civil society representatives and researchers who are both working in the environment and climate space to network with one another and learn about how to access funding together for engaged research projects.
Engaged research is about research that is advanced with community partners rather than for them. Not only can this approach make for more impactful research, but for community partners it provides an excellent opportunity to influence and shape research in their area of work, share their expertise, and cultivate an evidence base to inform services and advocacy work.
This event will focus on networking first and foremost, allowing both community partners and researchers to share their research interests and make connections with a view to future project partnerships. We will facilitate the process and provide tips on how to get the most out of the networking experience. In addition, we will present some of the funding opportunities that are available to researchers and organisations pursuing engaged research projects, such as the EU's LIFE programme and the Interregs.
To get the most out of this networking-based event, we strongly recommend watching our training Building a Research Plan for Your Organisation before attending to give you the best chance of effectively presenting your organisation. If you have the time, we also suggest watching our conference An Introduction to Engaged Research to get an overall understanding of engaged research and its opportunities for the sector.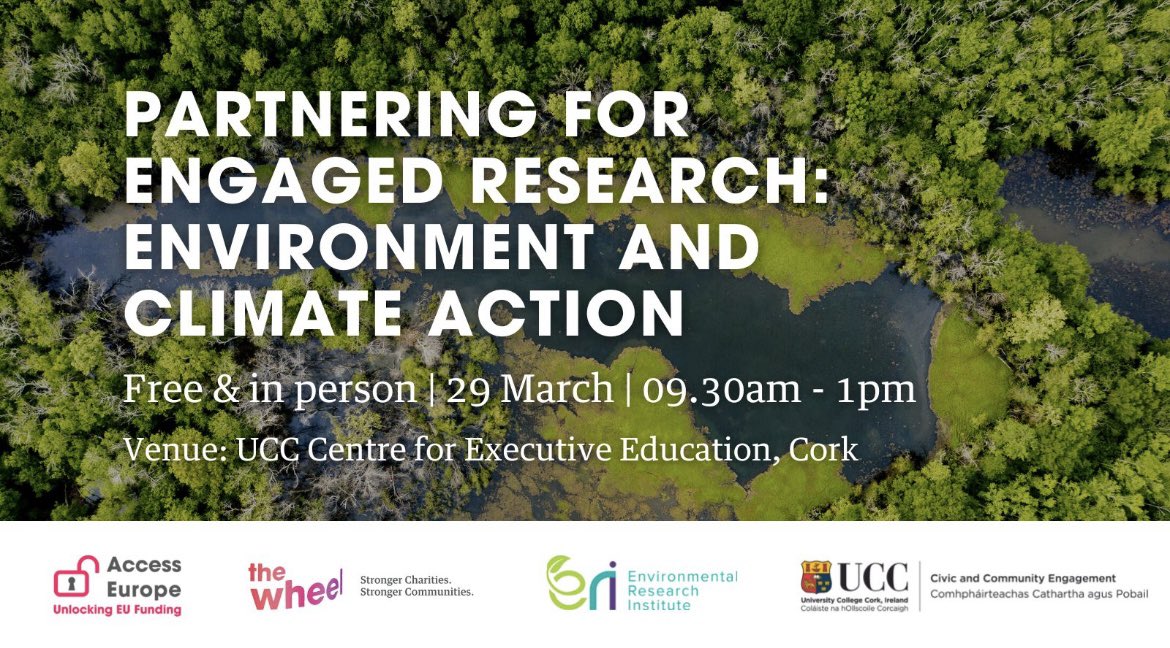 Attendance is free, but places are limited to organisations and researchers active in environment and climate action. Register here.
This event is a collaboration between The Wheel's Access Europe programme and University College Cork. Access Europe is funded by the Department of Foreign Affairs.