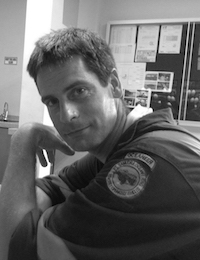 Anthony Weir
Research Assistant

researcher
OVERVIEW
Anthony is a Research Assistant in the Centre for Robotics and Intelligent Systems (CRIS) at the University of Limerick.
CURRENT ACTIVITIES
He is working on the installation, operation and maintenance of CRIS's ROVs systems and offshore operations.
BACKGROUND
Anthony has more than 10 years of experience in the Marine sector working in  Offshore operations with ROVs, AUVs and UAVs. He worked with different Subsea vehicles and the relevant manipulation systems (Schilling Titan 2 ,3 &4s, Conan's, Orion's Atlas, Rig masters and Hydrolek) both as rate and Spatially correspondent. Anthony has Diploma in Mechanical engineering from GMIT.
FURTHER INFORMATION
Further information can be found on Anthony's UL Research Profile.