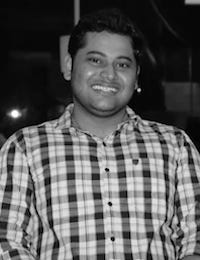 Basuraj Bhowmik
Title: Post Doctoral Researcher
Role: Researcher
Location: University College Dublin
Email: basuraj.bhowmik@ucd.ie

OVERVIEW
Responsible for creating novel and improved methods for early and accurate downtime detection of wind turbines for Ireland.
CURRENT ACTIVITIES
Serving as a Project Manager for the project WindPearl and responsible for creating improved algorithms for early downtime detection in real time.
BACKGROUND
PhD in Structural Engineering, Indian Institute of Technology, Guwahati, India and Bachelor of Technology, Civil engineering, National Institute of Technology, Agartala, India.
FURTHER INFORMATION
Further information about Basuraj can be found at  Google Scholar, LinkedIn, ResearchGate and personal site.
Research Areas