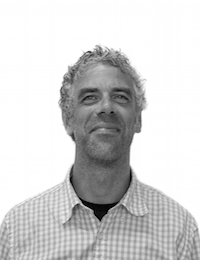 Cathal O'Mahony
EU Grant Manager
Operations Team
UCC
Overview
Cathal is a graduate of UCC (B.Sc.) and UCD (M.Sc.), and is a member of MaREI's operations team. Within MaREI, Cathal is responsible for providing support to researchers looking to target funding from EU programmes including INTERREG and Horizon 2020, and for the management of existing and new research funding awards. Prior to taking up this role, Cathal was responsible for co-ordinating a group of researchers working on aspects of marine and coastal governance, and his research focused on: coastal/marine management and planning; participatory processes; climate adaptation; and, use of Earth Observation technologies for coastal and marine applications.
Current Activities
Cathal currently works with MaREI researchers to support their applications under the various work programmes of Horizon 2020, the different strands of INTERREG V programmes (cross-border, trans-national and inter-regional) and to specific calls issued by national (e.g. EPA) and European agencies (e.g. EASME, ESA, JPIs).
Background
Cathal has over 15 years of experience working within internationally recognised research centres of excellence – and in this time has developed expertise in: proposal development and research grant applications to national and international programmes; work package coordination and project management; science communication; and research support functions. Prior to current role within MaREI Cathal worked as a research scientist, primarily focused on themes and topics linked to capacity building and developing mechanisms for implementation of integrated approaches to coastal management and planning.
In his career to date Cathal has worked on projects funded through LIFE (e.g. www.projectpisces.eu), INTERREG (e.g. www.coastalpractice.net, www.imcore.eu); and Framework programmes (e.g. www.knowseas.com) as well as programmes operated by agencies such as the European Space Agency, and now works with researchers within MaREI to support their applications to funding programmes and assist in meeting the Centre's objectives in relation to EU grant funding.
Since 2005, he has lectured on postgraduate courses focused on coastal management delivered by the Department of Geography in UCC as well as supervising the minor theses of a number of students. Cathal is also Managing Editor for the Journal for Nature Conservation, an international and interdisciplinary journal focusing on methods and techniques used by nature conservation practitioners.