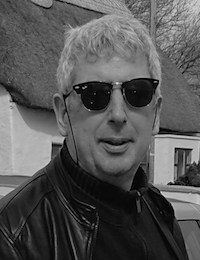 Colin O'Dowd
Principal Investigator
Principal Investigator
University of Galway
Observation & Operations
OVERVIEW
Professor Colin O'Dowd is a MaREI Funded Investigator at NUI Galway, Personal (Chair) Professor of Physics; (Director) Centre for Climate & Air Pollution Studies; (Chair) Mace Head Management Committee, Steering Committee, Ryan Institute and a member of the Academic Council.
CURRENT ACTIVITIES
His research interests include atmospheric aerosol formation, transformation, and climate effects, air quality, climate – air quality interactions, air-sea exchange, biogeochemical cycling.
Measurements and modelling of aforementioned themes: ground-based, ship-based and aircraft-based measurements using a range of aerosol samplers (including mass spectrometry, ground-based remote sensing such as LIDAR, cloud-RADAR, profilers etc); and sophisticated modelling systems from process models up to climate models.
BACKGROUND
Publications:
ISI: 270 peer reviewed publications; h-index: 58, Citations: 13,998, Average Citations: per paper 48,98. Scopus 273, 61, 14,005, 50.30; Google: >400, 78, 20,000; 6 senior-author Nature papers and 1 co-authored Science paper.
Awards: International Smoluchowski Award for Aerosol Science 2004; Fellow, Institute of Physics 2006; Doctorate of Science, University of Manchester 2007; Fellow, Royal Meteorological Society 2009; Member of the Royal Irish Academy 2011; Institute of Physics Appleton Award 2012; Mason Gold Medal Royal Meteorological Society 2015; Presidents Awards for Research Excellence, NUI Galway (2018); Member of Academia European (2018).
Editorial Board Member:
Nature- Scientific Reports, Nature- Atmospheric Science & Climate Change; Honorary Member for life – Int. Committee on Nucleation and Atmospheric Aerosols; Joint Editor-in-Chief: Journal of Geophysical Research – Atmospheres, 2000-2007; Member – Executive Committee Int. Association of Meteorology and Atmospheric Sciences, (2004-2013); Ex-Offico Member –Int. Commission on Clouds and Precipitation (2004-2013);
Int. Scientific Steering Committee, IGBP-WCRP Joint Initiative Aerosols-Cloud-Precipitation-Climate (2004-2008); Chair: American Geophysical Union, Atmospheric Science Technical Committee – Aerosols & Clouds (2005-2007); Member – Atmospheric Science Executive Committee, American Geophysical Union (2000-2007)
FURTHER INFORMATION
SCOPUS Author ID: 7006708207